PIN code
The PIN code is a combination of numbers used as an additional password to access your trading account.
Please select the digits corresponding to the digits of your PIN code from the captcha image shown in the login window: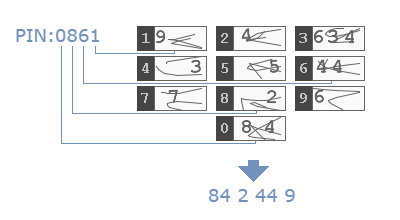 Enter these digits into the Secure code field:

For each case of entry you will have to submit a unique combination of digits.
In case the number inside the captcha are hardly visible, please press Reload to change the captcha.
Please note that the digits on the table are only valid for 5 minutes. If you fail to enter the necessary combination of numbers within 5 minutes, click the Reload button.
To get your personal PIN code, please contact your broker.