Notifications
The notifications service offers to the traders the possibility to receive SMS and email notifications about different types of events occurring on their trading accounts as well as notifications about market triggers and user's custom set price levels.
SMS notifications are available to Live traders only.
E-Mail notifications are free of charge while SMS notifications are a paid service.
If you have no phone number registered, you will be invited to save your number.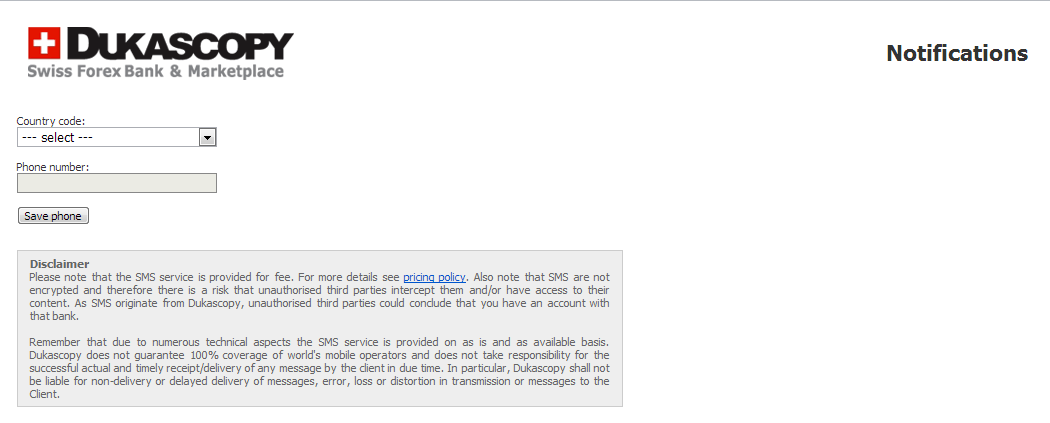 For trading related messages, click on "Show" to specify the instruments you want to select.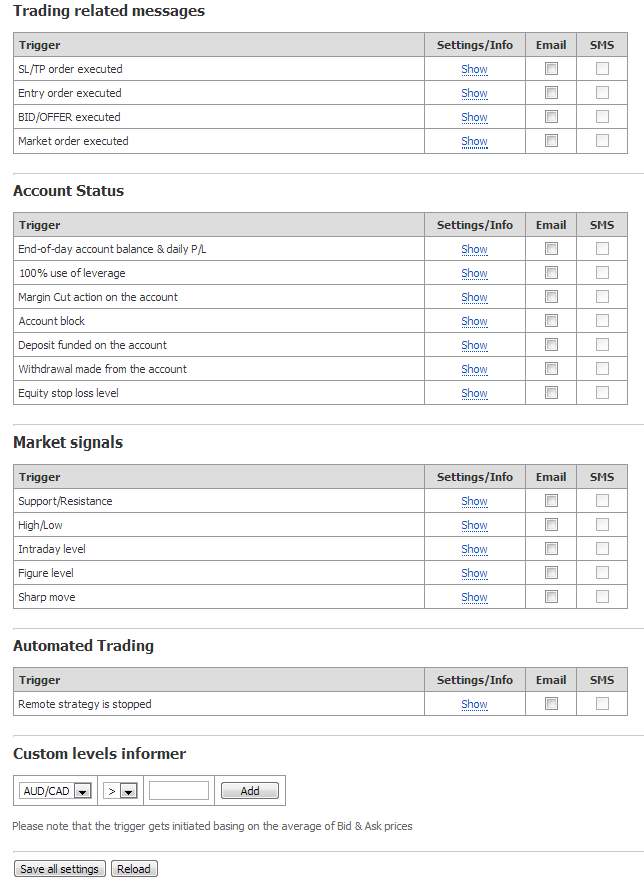 Pricing
SMS (Short Message Service) notification fees are charged in EUR for every message sent to the client in accordance with their subscriptions. Fees are converted to the base currency of the client account and are charged at the settlement time.
Every message will incur a charge of 0.07 EUR. This pricing applies to every SMS sent to the phone operator of the client. Charged commissions appear daily in a separate entry on the Portfolio statement of the client.
Alternatively, Dukascopy Bank SA allows its clients to subscribe and manage other channels of notifications, such as e-mail and push notifications, which are absolutely free of charge.
Please note that SMS are not encrypted and that there is a risk that unauthorized third parties intercept them and/or have access to their content. As SMS originate from Dukascopy Bank, unauthorized third parties could conclude that you have an account with us.