JForex Installation
JForex can be launched as a web version or installed on your computer. Both versions offer the same trading functionality, the main differences concern the setup process.
Run Web Start
In order to use the Java Web Start version, a current version of Java needs to be installed on your computer. Go to the Java Web Start section of our login site and click on the LIVE or DEMO button for JForex.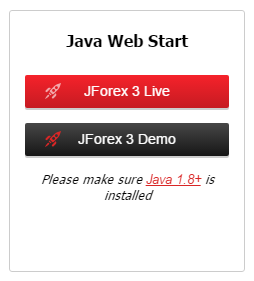 If JForex is not started automatically, look for the .jnlp file in your download directory and start it manually.
Installation
In order to install JForex, it is necessary to download the installation file from the login site. Versions for Windows, Mac and Linux are available. The installation version can be used for both demo and live accounts.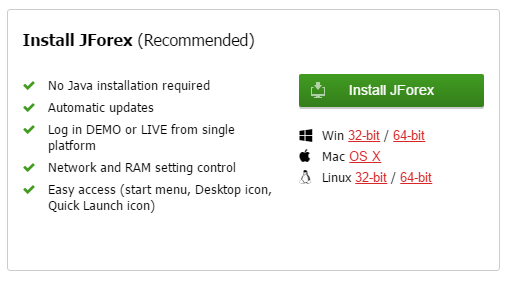 After the file has finished downloading, launch the installation wizard and follow the instructions.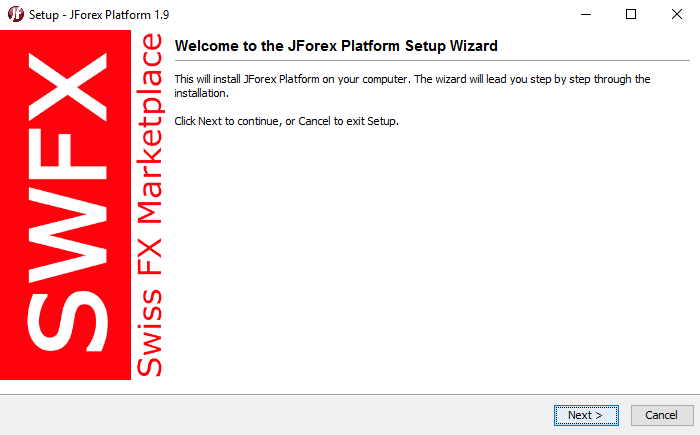 Once the installation has been successfully completed, you can launch JForex from your computer.