For professional market participants Dukascopy Europe (EU subsidiary of Dukascopy Bank, Switzerland) offers the possibility of API integration. The Dukascopy Europe API is based on FIX4.4 protocol. The API is used to receive real-time data feed, submit orders, set / modify / cancel orders, and receive automated notifications of trading activities.
With a FIX API connection, users will still be able to use the standard Dukascopy Europe trading platforms with its basic functionality. However, the position calculation method (net/global position mode) applied to FIX API accounts is different.
LIVE START REQUIREMENTS:
The minimum conditions to open an API account - click here.
Documentation
Connection Schemes
Users of the Dukascopy Europe FIX API have the choice to connect through two different schemes:
Scheme "1" is used for direct connections to a single Dukascopy Europe accounts without sharing any data with any third party solution/software.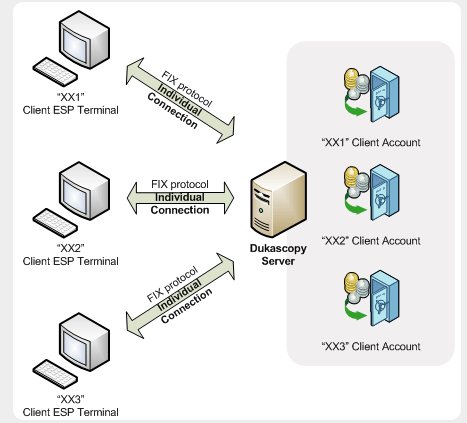 Scheme "2" allows for more complex connections involving multiple Dukascopy Europe accounts or the use of some third party database/software.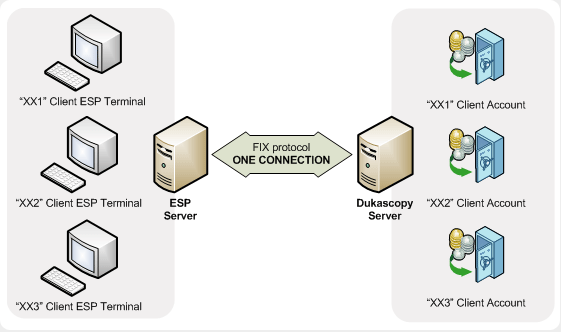 To learn more about Dukascopy FIX API and other trading related information, please write us: [email protected]opy.eu, call us: +371 67 399 000 or alternatively ask for a call-back.