This trade took advantage of the Double Top Signal on the 4 Hour Chart that told us that the pair was going to be headed lower over the next 24 Hours. It also appeared to be forming a Consolidation Setup, based on the nature of the previous Uptrend and the sudden and aggressive Trend Change Signal in the form of these Double Tops.
Below you can see an example of the waves that generally indicate that a Consolidation is being formed. These will either lead to the formation of a Pennant or a Range.
TYPES OF WAVES THAT FORM CONSOLIDATION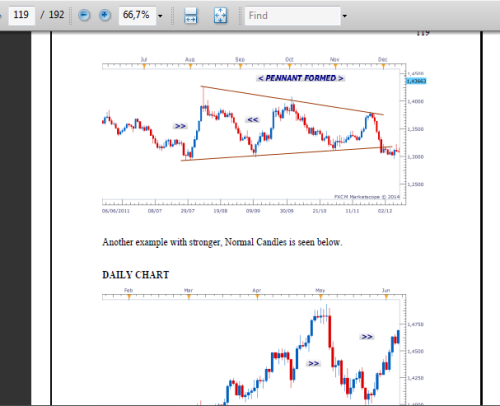 TYPES OF CONSOLIDATION SETUPS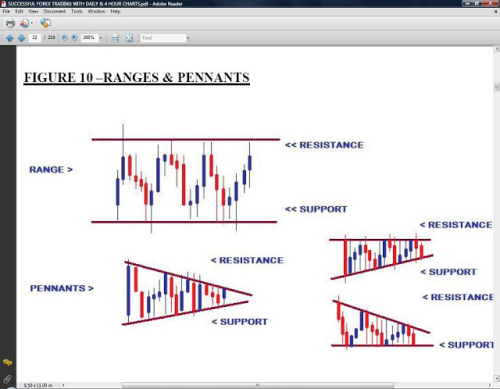 Double Tops are among the most common Candlestick Pattern that you will come across in the Forex. They are also very common when it comes to the reversal of Uptrends and usually lead to very fast movements. Since the waves that form Consolidation Setups involve trend changing movements, Double Tops are also very popular within these setups.
CANDLESTICK FORMATIONS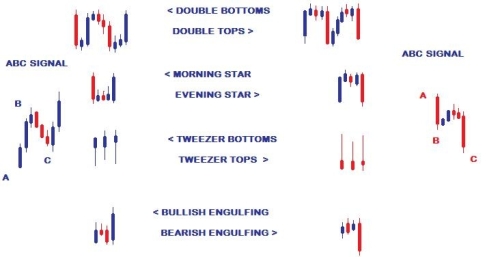 So the combination of the sudden trend change and the strong Double Tops made it very likely that the Pair was going to be forming a 2nd wave in the form of a Bearish Downtrend as part of the formation of a Consolidation. Entry then took place to capture the trading gain of 64 Pips within just 24 Hours.
CAD JPY 4 HOUR CHART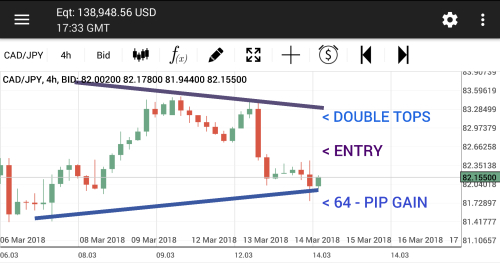 As you can see, the pair responded instantly with another bearish candle but soon pulled back for several hours before UTurning to resume the bearish trend and hit the trading target...

This type of temporary pullback can be very nerve racking when it comes to trading. DESPITE, how confident we are about our trade, seeing the market move against us can make us jittery. This is why it is very important to NEVER monitor our trades after entry.
This helps to ensure we never are tempted to change the trade that could affect our profitability due to the fear of a loss. These types of pullbacks are part of the natural dynamic of markets and thus, we must ensure that we never interfere with it to guarantee long term Success from Forex Trading.
MAIN ASPECTS OF TRADE


1. The types of waves given by the market can tell us when a Condolidation is being formed.
2. Double Tops are very common within the formation of Consolidations.
3. NEVER monitor your trade after entry to ensure we do not interfere with a profitable trade.