Applicazione Swiss Forex – Android™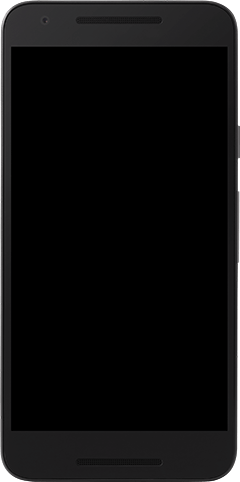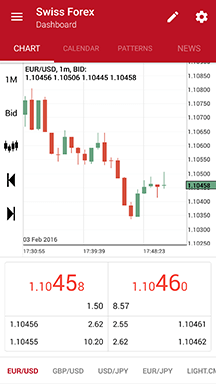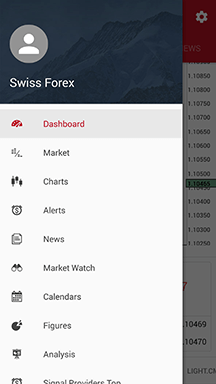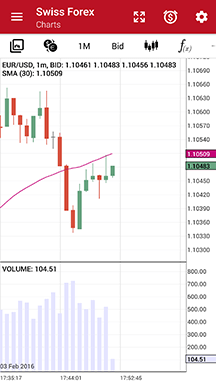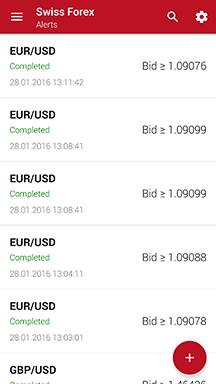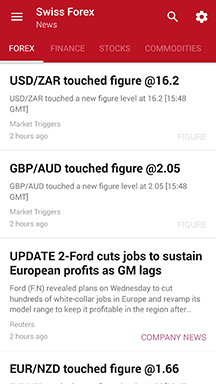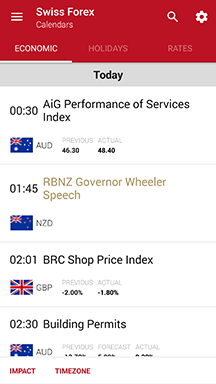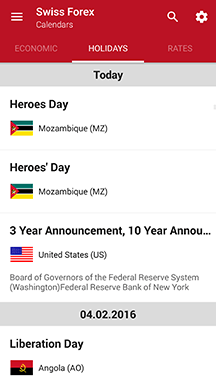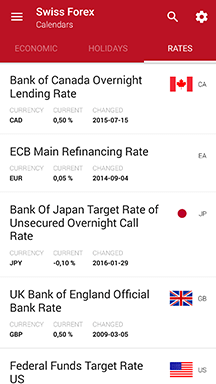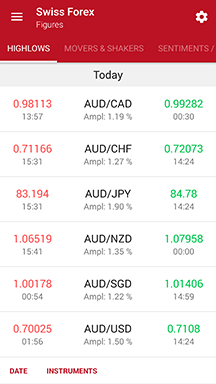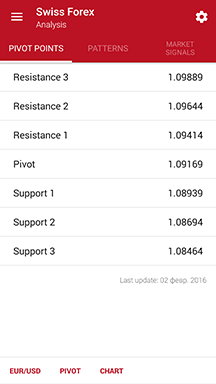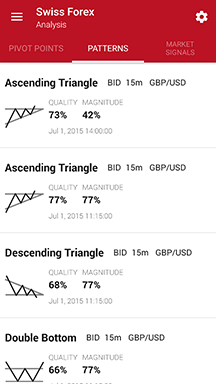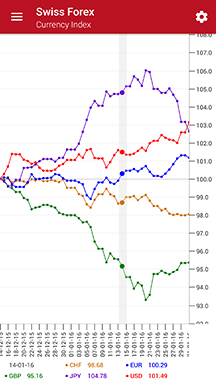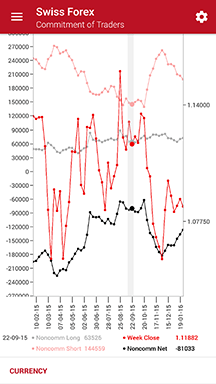 Dukascopy Bank SA ha il piacere di annunciare l' applicazione Swiss Forex per gli utenti di Android. L' applicatzione offre informazioni riguardo i mercati valutari in real-time; la lista degli strumenti FX include quotazioni delle valute, Alti/Bassi, charts, aggiornamenti ,calendari e video di Dukascopy TV. L'applicazione e' assolutamente libera e disponibile su Android Market.
L'applicazione opera con qualsiasi tipo di connessione internet (GPRS/EDGE/3G/WI-FI) in modo da rimanere connesso da qualsiasi angolo del mondo.
Caratteristiche principali:
Quote FX Online (50+ coppie di valute)
Live Charts con analisi tecnica

FX Market News
Calendario economico
Dukascopy TV
SWFX Sentiment Index
Alti/Bassi Giornalieri

Movers & Shakers
Livelli di Pivot

Calcolatore Forex
Funzioni extra (gratis):
Modo orizzontale grafici
Scorrimento grafico
Analisi tecnica grafici Analisi tecnica grafici (10+ oscillatori)
Aggiornamenti automatici/manuali
Swiss Forex for Android Smartwatch
Swiss Forex app now supports Android Smartwatch, which makes all information easily visible from your wrist, anytime.

The Android Smartwatch version provides real-time pricing and charts on 50+ currency pairs, as well as precious metals, commodities and indexes.
All types of the news (Forex, Finance, Stock and Commodtities) and quote Watchface.

Principali caratteristiche

Quotes list (customisable from main application)
Quotes details with bid/ask, spread and daily high / low
Chart
News (Forex, Finance, Stock, Commodities)
Quotes Watchface
QR code to Swiss Forex - Android™
This service does not include access to the trading platform nor to reporting statements for live accounts.

Should you have any questions regarding this service please send an email to
Send us a message