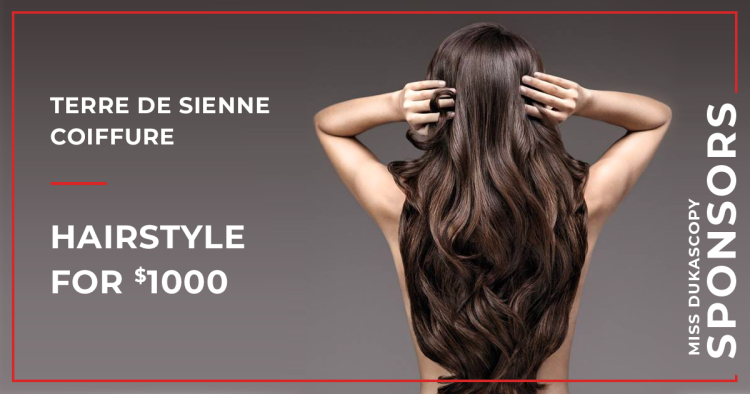 Shopping tour for Miss Dukascopy 2018 is not just about going through numerous boutiques and trying on fashionable clothes. This ultimate experience includes additional VIP services so that our winner could enjoy every moment of her Swiss fairy tale.
What can enhance lady's confidence and ensure impeccable look in front of the camera? A perfect hairstyle is definitely a must!
Miss Dukascopy 2018 will get the best care for her hair from our new partner — beauty salon Terre de sienne Coiffure. Terre De Sienne are experts in providing comfort, pleasure and satisfying looks to their clients. A team of hair professionals will grant our winner hair styling services worth $1 000!
So are you ready for the grand final? Who should take the main prize?
.
.
Шопинг тур для Мисс Дукаскопи 2018 — это не только посещение бутиков и примерка модных платьев. Это уникальный опыт, который также включает дополнительные VIP услуги: все для того, чтобы наша победительница наслаждалась каждым мгновением своей швейцарской сказки.
Что может добавить уверенности и обеспечить идеальный образ перед камерой? Безупречная прическа — это не пожелание, а необходимость.
Мисс Дукаскопи 2018 получит лучший уход за волосами от нашего нового партнера — салона красоты
…