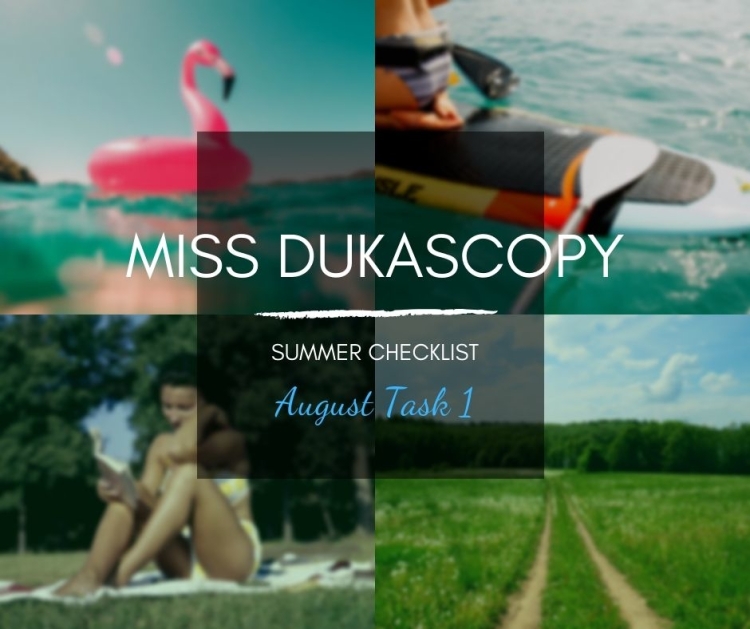 Summer Moved On
Summer is almost over, yet we still have the whole month for new challenges and accomplishments!
Have you finally tried those SUP boards, read that book or built the body of your dreams? Let's take a moment and appreciate the things
you've already achieved
this summer and think of the things
you can still do
to make this season truly memorable!
So tell us, what have you done so far this summer and what do you plan to do in August? Your real photos and videos will be highly valued.


Can't wait to hear about YOUR summer!
Get up to 50 points for this Task. Also, get +10 extra points for sharing your post on Instagram. Don't forget to tag our page @missdukascopy and use our hashtag #missdukascopy.
Please note that the amount of task points you receive is not necessarily maximum and represents the subjective opinion of the cheerleader group.