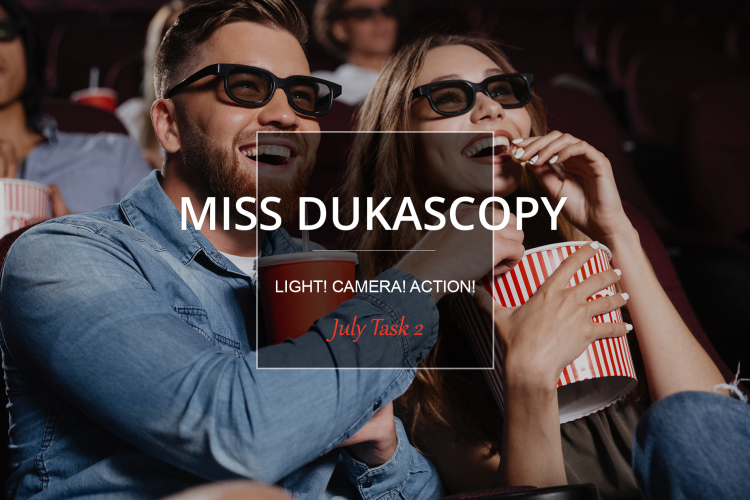 Light! Camera! Action!
You have waited for this movie so long and finally you are at the cinema. You are sitting in a comfortable chair with popcorn on your right and a cup of cola on your left. Perfect!
Nevertheless, at the end, as the titles roll, the only feeling is disappointment.
Or think another situation. You are watching this film only for the company but, in your own opinion, it will be another stupid American comedy in your life. However, after watching, this film will be in your TOP-list.
Sometimes movies are unpredictable! Write a film review where you criticize or recommend the last movie you have watched.
N.B!
The Dukascopy Team will pay special attention to the most creative approach to this task. Of course, do not forget to tag @MissDukascopy on your pictures at Instagram and other social networks and use hashtags #MissDukascopy.
Get up to 50 points for this Task.
Please note that the amount of task points you receive is not necessarily maximum and represents the subjective opinion of the cheerleader group.