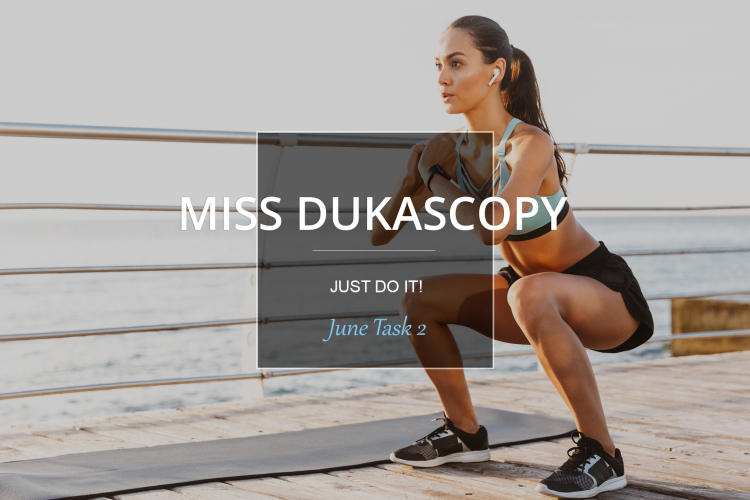 Just Do It!
Squats are a great way to get a sexy butt, slimmer legs and a higher self esteem. And summer is the best time to get started!
How many squats can you do in a minute? 30 times is the absolute minumum. You can also step up the challenge and do squats with dumbbells or a barbell.
Take a minute-long video.
You can upload this video or photos of your workout to Instagram or other social networks, inviting your friends to join the challenge. And don't forget to use the #missdukascopy hashtag and tag us in the photo and video!
Get up to 50 points for this Task.
As always, the amount of task points you receive is not necessarily maximum and represents the subjective opinion of the cheerleader group. Best of luck!