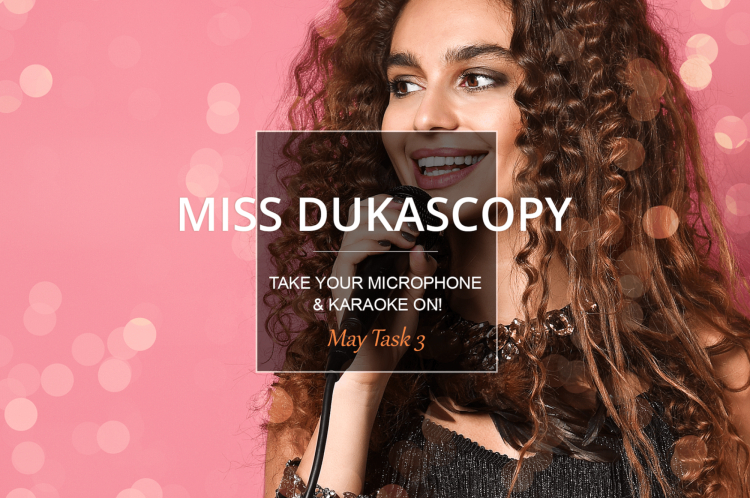 Take your microphone & Karaoke On!
You don't need to have a brilliant voice to sing karaoke. Forget your prejudices and just have fun! This week sing with Miss Dukascopy!
You can:
upload any song and make your own video clip
sing together with singer or just open your mouth
if you have a great voice, make your cover version of song you like and sing karaoke!
Show us your creativity and talent!
N.B!The Dukascopy Team will pay special attention to the most creative approach to this task. Of course, do not forget to tag @MissDukascopy on your pictures at Instagram and other social networks and use hashtags #MissDukascopy.Get up to 50 points for this Task. Please note that the amount of task points you receive is not necessarily maximum and represents the subjective opinion of the cheerleader group.