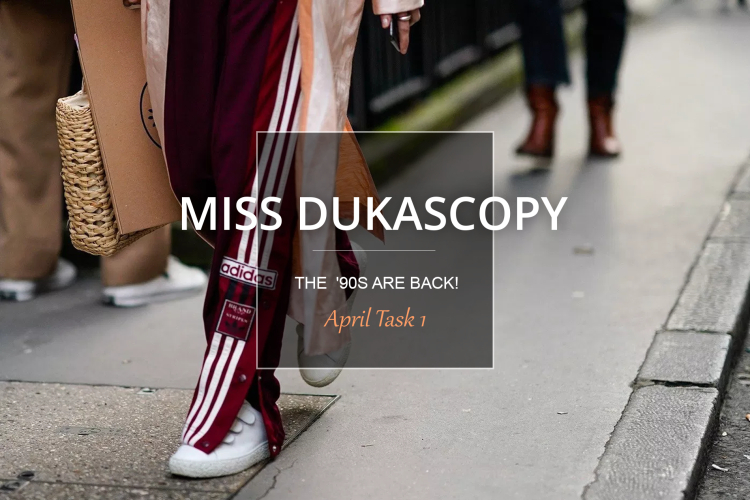 The '90s are back!
The age of Pepsi, Nirvana, Spice Girls, grunge, strawberry bubble gum and unisex style –
that's '90s
. Fashion is formed by people who reject the very idea of fashion. The trends of the nineties never really ended, but this season they really hit hard all the fashion victims.
Maybe you'll get a Drew Barrymore-inspired choker, Adidas sneakers, crop-tops as worn by Spice Girls and Gwen Stefani or a pair of jeans just like Demi Moore in the blockbuster Ghost.
This week, create
three
looks inspired by the nineties street fashion. Create a photo series or video, grab three outfits from the deepest drawers of your closet, stress your individual style and create a unique outfit.
N.B.!
The Dukascopy Team will pay special attention to the most creative approach to this task.
Please note that the amount of task points you receive is not necessarily maximum and represents the subjective opinion of the cheerleader group.