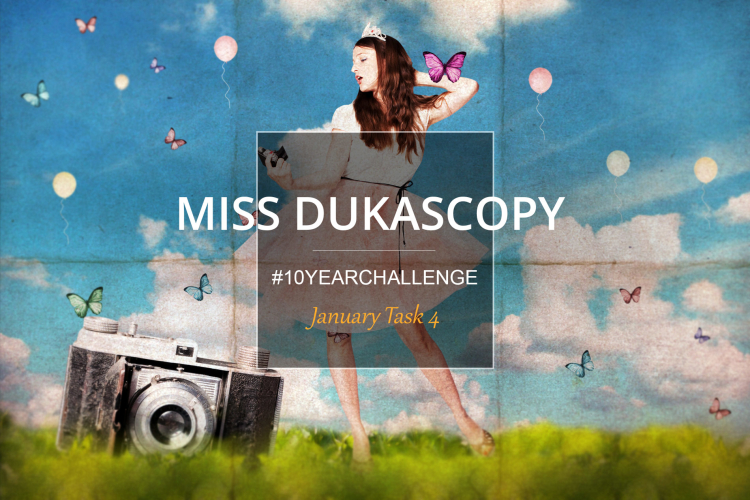 #10yearchallenge
Hello ladies!

Yes, you've got it right: this week we're doing super-trending #10yearchallenge! We know that some of you are very young but it would be nice to see the pictures from your childhood and find the resemblance!
So please post a photo collage or two separate pictures of you in 2009 vs 2019. We encourage you to share some bright stories, dreams and preferences of your then-self. And also, if you could now give advice to that girl from 2009, what would it be?


Please do share these pictures in your social media using hashtags #10yearchallenge #missdukascopy_task
Get up to 50 points for this Task.
Please note that the amount of task points you receive is not necessarily maximum and represents the subjective opinion of the cheerleader group.