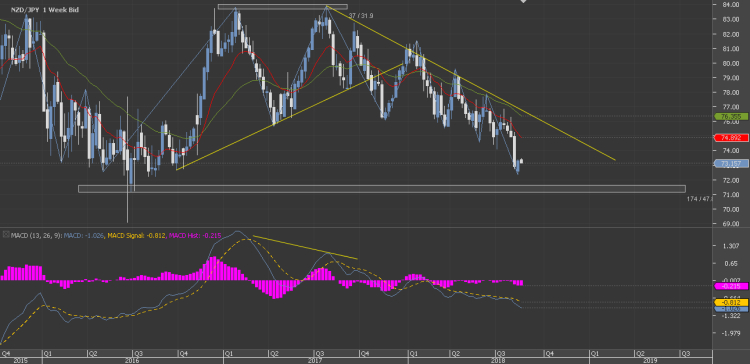 You can see that on weekly chart MACD formed divergence while price made double top and then fallbellow 73.
Price is in downtrend. MACD is bellow 0 line and falling.
On daily chart price is also in downtrend. MACD is in convergence. ADX rose above 25 after sharp price fall.
Conclusion: Price may retrace but should continue falling. We may see price around 72.00 till 1st October.