at 1Month chart we can see Head&shoulder pattern with shoulders almost at the same lvl 1.325.
neck line was broken, also price break previous low (from august 2011) making lower low now.
Price have space to falling almost 1000pips in next few months .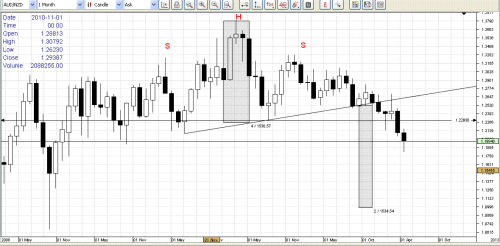 At 1W chart we can see that price broke down from falling channel.
But stochastic oscillator is suggesting that market is oversold and need to take a breath before next decline.
Also candle from this week built bullish pin-bar.
That's why i think that exchange rate may increase in one(two) next weeks to the resistance (build from previous low and channel line) at lvl 1.2140 (or little more)
and after that fall again.
it's difficult to predict how long and quick price will fall after pullback, but i think price will be below minimum from this week, let's say 1.1780.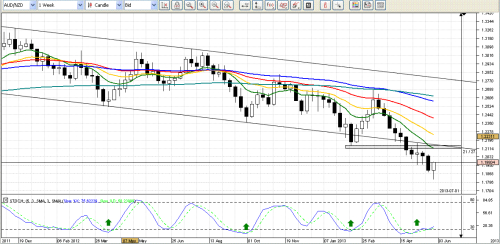 PS. sorry for my English but I am to old to learn this language well ;-)