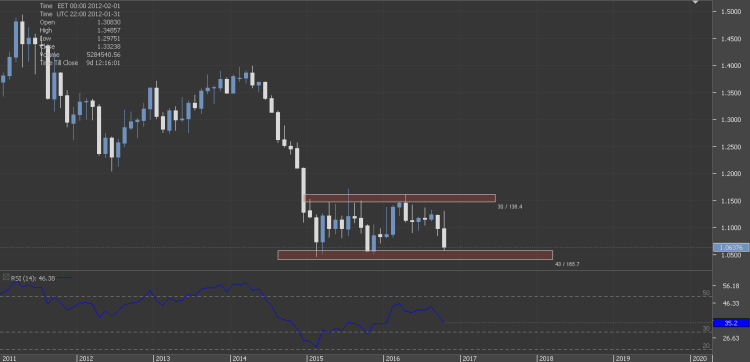 EURUSD with the 100% possibility of FED's rate hike fell to the minim of 2016, 1.05692 and bounced from last years support level at
It seem EURUSD will bounce from support zone up to 1.0855 and meet resistance at previous support level. And after close to FED's decision it will fall to the support levvel.
I believe that with FED's decision it will break support level and fall to two years minimum and 161.8% of fibonacci expansion level.