General outlook for the pair
The pair moved in the last weeks between 0.7050 and 0.7450, the pair seemed moved in down trend in the last time, the pair is expected to reverse its direction in the next month as it faces strong area around 0.6800-0.7000.
Expected rate of the pair
1st of October
, 12:00 GMT:
0.7365
Major support:
0.7000 (physiological level), 0.6950 (weekly bottom), 0.6567 (weekly support).
Major Resistance :
0.7450 (weekly resistance), 0.7600 (broken weekly support-current resistance), 0.8162 (weekly top).
In the Monthly Chart
:
The last monthly close at 0.7303 was so important as it gives more indication about more bearish forces still in the way to give more momentum to current bearish move.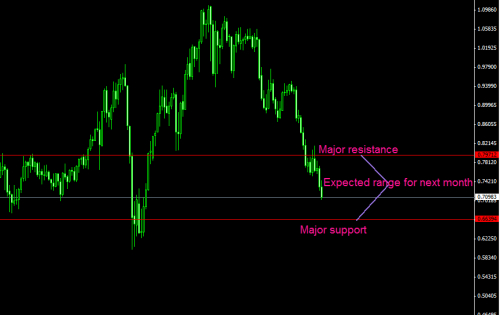 Monthly chart
In the Weekly Chart
:
The expected scenario is drawn below :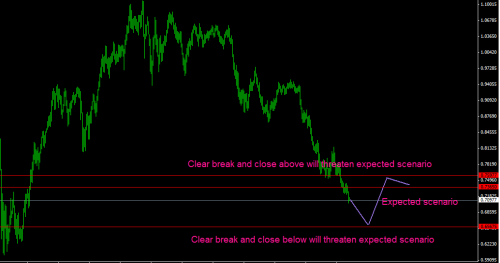 Weekly chart