Tools used:

chart indicator-
Bollinger (20,2,2);

trendlines
; &
vertical line
(forecast date).
Thereafter, I draw with
polyline
such that the price moves like "elliot" wave movement & then remove the shapes.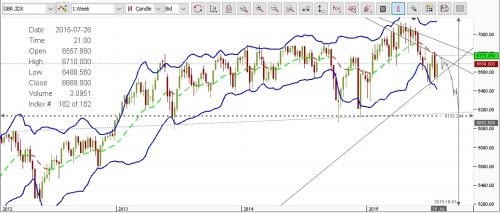 From
weekly (top) chart
, price currently below bollinger centre-line.
From
daily (bottom) chart
, price looks likely to consolidate within a wedge.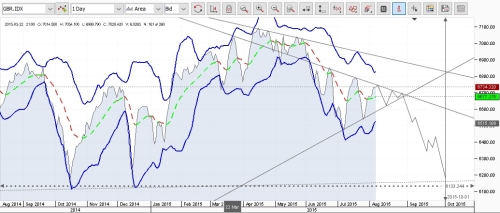 I'm anticipating further selling on breakdown and price moving towards weekly support line.

My expected target on 1st October for GBR.IDX/GBP: 6175.