EUR: In December 2016 meeting ECB said it is increasing quantitative easing programme till 2017 after that EUR got weak against many currencies.
TECHNICAL ANALYSIS: EUR/HKD is in sideways trend from January 2015 on Monthly chart. EMA crossovers are in sell mode. In December it went below previous support but at the end managed to bounce back near support. At present it is in consolidation phase. Recently published CPI data is more than expectations and previous figures. If CPI continues to increase ECB will not extend QE. So I expect EUR/HKD to retrace to some higher levels.
TOOLS USED : PRICE ACTION, EMA CROSSOVER LONGER TERM RESISTANCE SUPPORT FIBONACCI RETRACEMENT
CHARTS : WEEKLY AND MONTHLY

WEEKLY CHART:
On weekly chart EMA crossovers are in sell mode.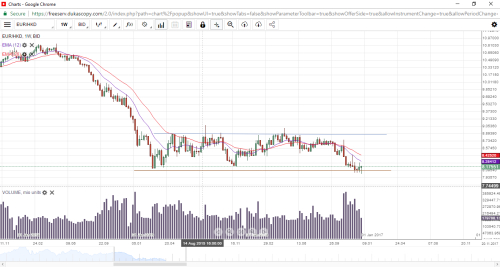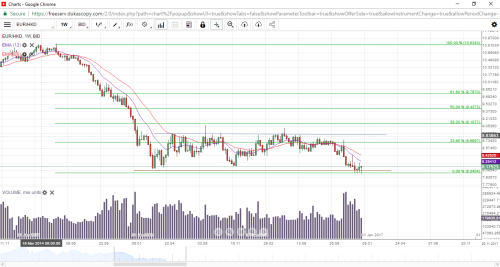 MONTHLY CHART: