The USD/PLN historically is at rather high levels. We can see a clear upward trend from June 2014.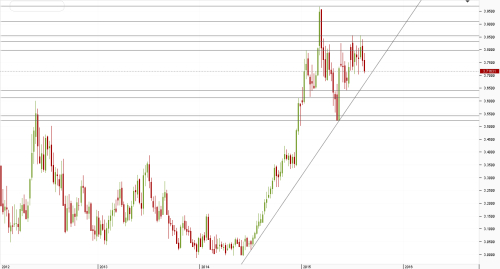 Recently it moved closer to the trend line, but it seems that this direction will continue. The support levels are at 3.6320, 3.6120, 3.5420 and 3.5220. The resistance levels are at 3.7960, 3.8330, 3.8540, 3.91 and 3.97.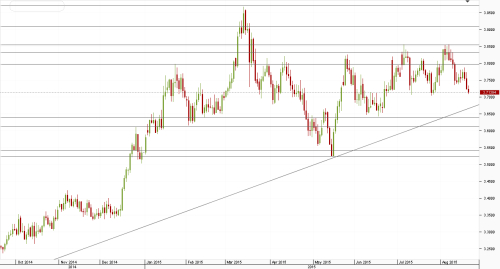 On the daily graph we see a lot of consolidation on this pair this year although the intervals are quite wide. I think we may see some more consolidation ahead, however the it should follow along the upward trend line. I think on the 1st of October it will be at 3.7777.