On this pair the signs for the bulls really got stacked up.
First of all we got a new low on monthly nearly 2 years ago formed, and the bulls really showed us their strength there.
Now it has finally come back to that area, and it has already given us some clues that it is the real deal by showing
those nice rejection bullish candles when it have come close to it.
Last time it touched it, it went 500 pips straight up.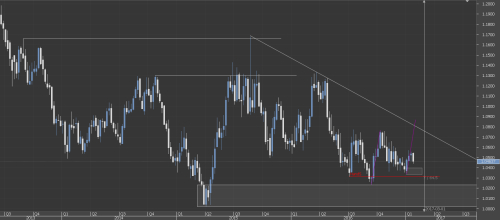 Now it has come back to the daily demand that got formed thanks to touching the weekly one,
giving us strong stocked zones, forming us a nice Head and Shoulders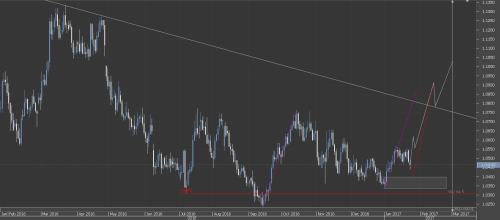 It is really hard to predict timewise when and where will it be on first of March, but i'm sure this is going higher.