Overview:

In the long term prospective XAG/USD is the a downtrend with a strong support around 15.6 which was broken
a few weeks ago. For this reason the next possible rejection point should be around 13.8, another strong support level.
It's possible for the price to stale a little because of tons of price action going on on the left side of the chart.
Weekly chart:

On the weekly chart you can clearly see the overall downtred of XAG/USD.
15.6 level reject the price 3 time from 2017.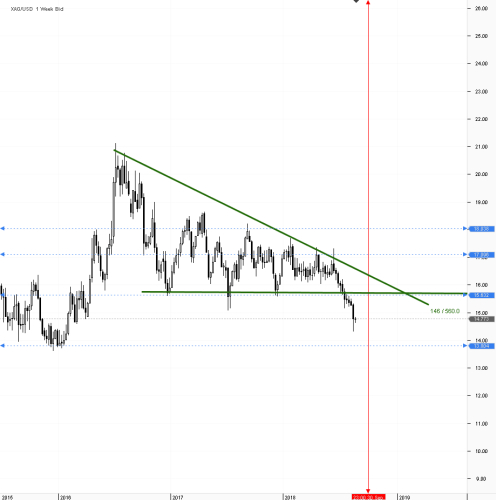 Daily chart:
On the daily chart a possible scenario is described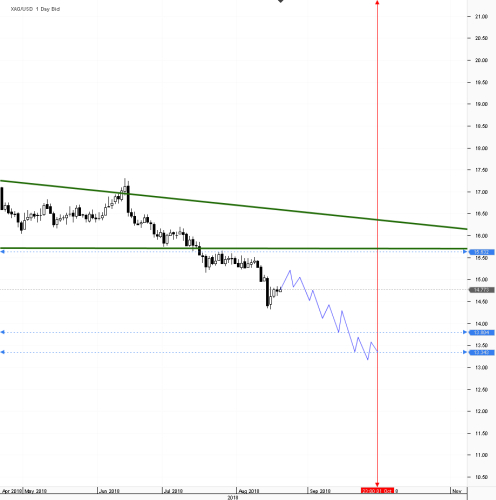 Support and resistence levels
: 18, 17, 15.6, 13.8