Situation:


Based on the long term prospective, after the chf crash at the start of 2015, the price never reached lower then 1.3500.
For this reason i consider this level a very strong support level, from which the price bounced several times,
as shown on the weekly chart.
I expect the price to move higher, infact a bullish candle is formed already on the weekly chart.
Expected rate: 1.3920

Weekly chart:


On the weekly chart i pointed out the main support level, around 1.3500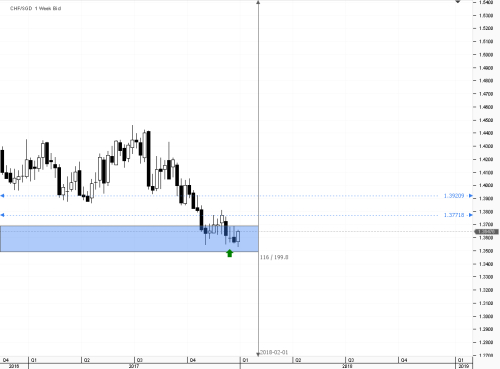 Daily chart:

On the daily chart a possible scenario is described