Situation:


By the long time frame prospective the price is in a range between 113 (support level) and 118 ( resistence level).
As pointed out on the weekly chart, the price bounced several trimes from the 113 level.
The same happened at the end of november.
My expecation is for the price is slowly reach the 118 level
Expected rate: 117.100

Weekly chart:


On the weekly chart i pointed out the main support and resistence levels and the areas where the price reacted to those.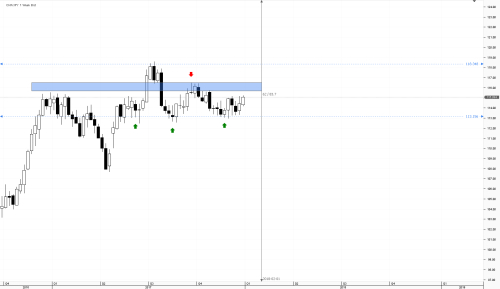 Daily chart:

on the daily chart a possible scenario is described