Situation:


On the long term prospective, the price is trapped between a strong support and resistence level.
The price was rejected from those levels several times, as shown on the weekly chart.
My expectation is for the price to continue to move lower in the direction of the support level.
But first i expect i little retest of some short term resistence levels.
Expected rate: 1.060

Weekly chart:


On the weekly chart i pointed out the main support and resistence level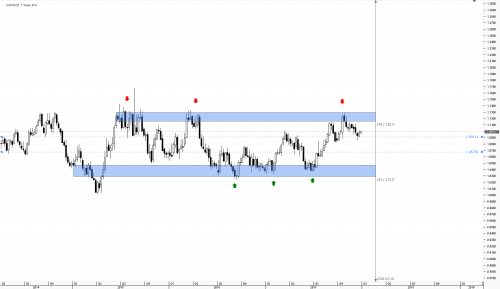 Daily chart:

A possible scenario is described