Situation:


Under the long term prospective, aud/chf pair is moving slowly in a range.
In the past weeks the price moved up with power, i expect it to continue and reach the previous highs.
I doubt tho that the price will break the resistence level pointed out on weekly and daily chart.
I expect the price to bounce from the resistence level.
Expected rate: 0.7700

Weekly chart:


Major support and resistence levels are pointe out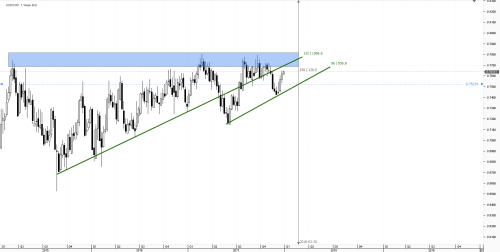 Daily chart:

Possible scenario is described