Monthly chart shows us that we have a red candle that will put additional pressure on the bulls next month. The CAD enjoyed another good month and aussie couldnt keep up with the pressure.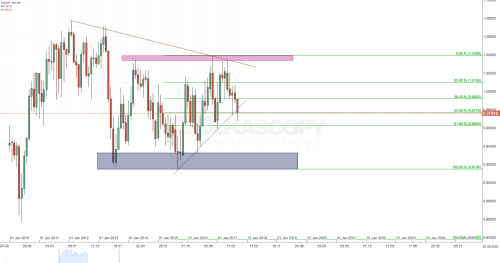 Weekly chart below shows that we have started to stage a recovery in this pair after bearish BoC statement. We were also supported by the 100 and 200 weekly moving average and we may expect another slight push upside before continuing downside move.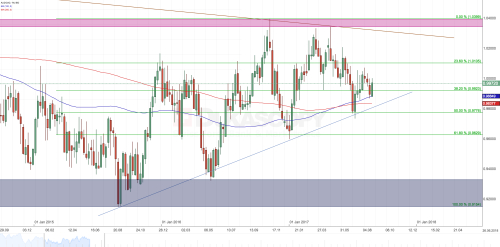 The oil will have a big say in where we go next in this pair. However we must realise that the pair is in the bearish mode and the break below the trendline and 100 and 200 weekly moving averages will add more sellers to the game.