Charts:
Daily and Weekly.
Indicators:
Pivot, Simple Moving Average 200 red, 50 green.
Method of analysis:
Pivot points, Support and Resistance lines, Channels.
Forecast
Currency pair on the daily chart is in an uptrend, expect the movement to pivot.
On the weekly and monthly charts, the pair begins to unfold.
I make forecast the price level 4.2363
Daily chart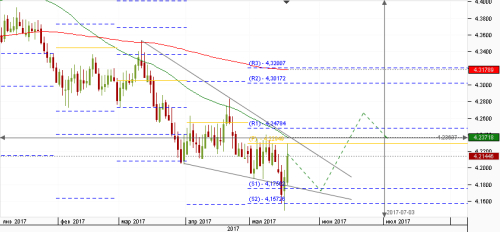 Weekly chart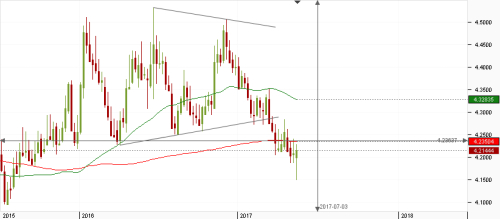 Monthly chart