We have a massive head and shoulder pattern playing out in kiwi yen right now, stretching all the way back to 2013. The structure looks eerily identical to the pattern formed during the 2008 global financial crisis and the same conditions exist today which prompted the sell off back the. 7 years of 'easy money' via unprecedented money printing from central banks who've learnt absolutely nothing from history.
Adding to the market risk we have the US presidential election taking place towards the end of the year and this will surely add volatility to the mix.
Fiat currencies are doomed to fail because of the temptations given to governments by the printing press. I don't see how this could be any different. Downside target of such a large break suggest 50.50 which is about 2500 pips from current levels. A pretty ambitious target. Strap yourselves in people, 2016 is going to be a rollercoaster ride in FX markets.
Daily candlestick projection: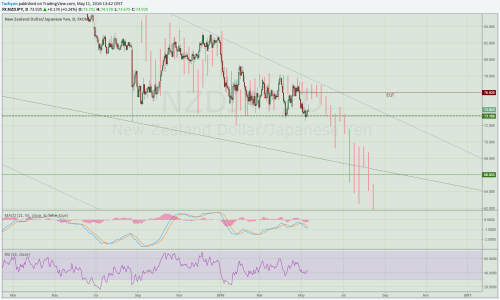 Weekly head and shoulders pattern: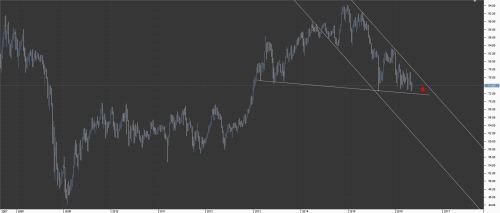 -AgentSmith