The JPY has been at the mercy of the US yields for the past few sessions, and this isn't going to change. The 10's and the USDJPY have been trading tick for tick and with the likely taper soon upon us the UST 10's are likely heading to 3%, this means the USDJPY will almost certainly be back above 100, and approaching previous highs.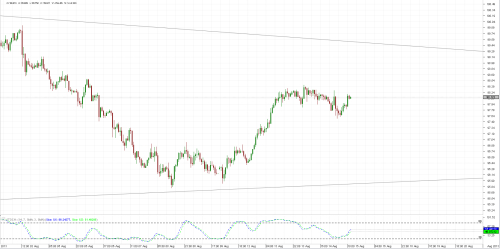 In the short term, and for the rest of August, $JPY should be well defined in a trading range under 100 as US yields struggle to break much higher.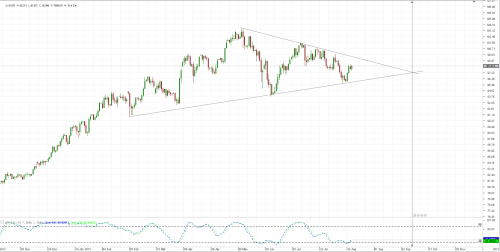 The daily chart is a very different picture however, as stochastics are coling for a strong upward move - confined by the two trendline here we can expect the upper one to be tested and ultimately taken out as we push higher and higher.
Many indicators support this view and the recent bounce off the low trendline gives a good base to head higher.
Overall I see USDJPY at 101 during October of this year