As we stand now weekly stochastics signal the most oversold AUDUSD since 2004, well below the levels seen in 2008, RSI is at similar levels and recent CoT data has shown us that there are record shorts in the AUDUSD. For this reason getting long on a contrary play is my main trade for the summer months (and for the next two weeks while I'm on holiday).
Here shows the weekly chart with very support candles and with Stochastics very smoothly signalling a move higher. Both previous oversold stochastics signals have yield great results, same with RSI.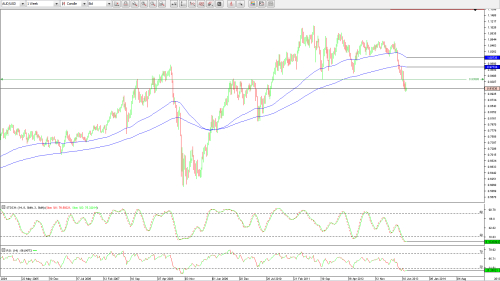 Now a look at the candles, here is the inverted hammer in theory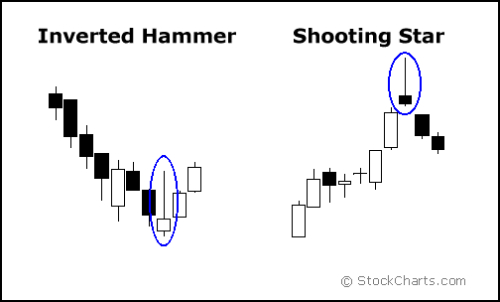 Here is the weekly set-up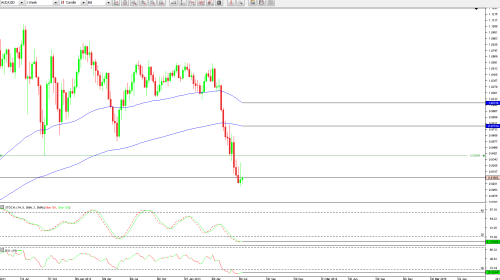 We can see clearly from this how similar the reversal pattern is to the current AUDUSD set-up.
As it stands, the AUDUSD has just popped over 0.91, but as I started typing we were 0.9090, and this is where I bought in. As can be seen from the chart there is a horizontal level at 0.9385, at this will be my target +/- 15 pips.
It also coincides with key fib levels of the move down and seems like a sensible target representing good R:R and strong probabilities.
These trades are risk positive and this is the major headline risk with this trade - a stock sell-off will definelty hurt this trade but China seemingly won't any more. After a miss in CNY GDP the AUD has still managed to rally and this for me shows a fundamental shift in AUD outlook. For these reasons stops discretionary but somewhere around previous swing low 0.8950 or so.