EURSEK has seen some volatile moves in recent weeks with problems most definetly emerging in the Scandinavian nations. With a tightening yield spread the EUR should see mild appreciated vs the SEK over the summer,
On a daily chart it seems that there will be little movement, and once again a short straddle may be the best strategy to play the EURSEK over the next 6 weeks.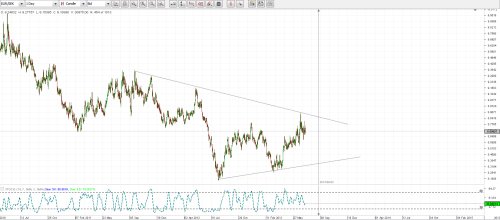 Once again with technical indicators showing little movement we can expect to see a low volatility summer,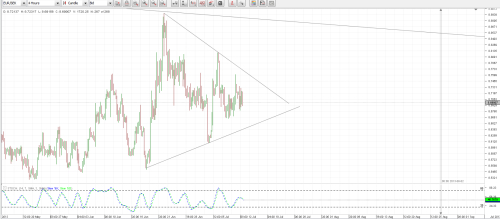 We can however see that there are some shorter term breakout possibilities which will provide headwinds - however I expect these to pass with to many problems and that we will reach 8.75 by the start of September.