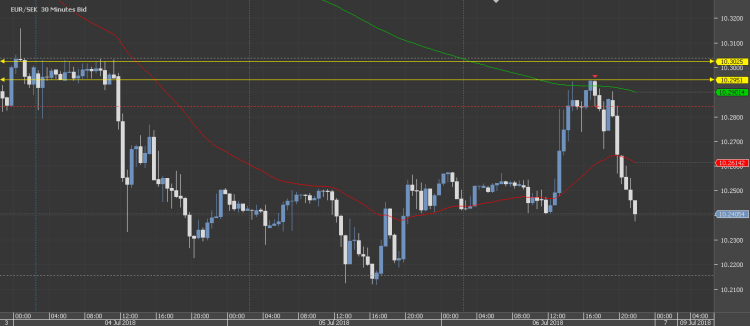 I took a trade in EURSEK today.
>> SELL 5.000M EUR/SEK @ 10.28426, SL 10.30384 (196 pips), TP 10.21550(688 pips)
The reason for the trade was that the pair was at a resistance level (10.295 as can be seen in the image above) and it tried to break past the resistance twice but failed. And so I shorted the pair with my target at 10.2155 (actually should have kept it around 10.2250 :P) and stop loss above the 10.3025 level.