AdrianWS
posted an article : 13 Feb.
News for the next week:
The week of the 12th - 18th February holds some very interesting and important news releases for the financial markets.
In this article I will analyse the most important and biggest moving
Scheduled
news releases.
On Tuesday 14th at 9:30 GMT or 10:30 CET the Office for National Statistics will release the United Kingdom's CPI data M/M and Y/Y

The Consumer Price Index is the most important inflation measuring study which is used by the Bank of England.

It measures inflation by taking a basket of goods and measuring the price changes. As the BoE needs to keep inflation between 1-3% and so traders are very keen to know the results of this.
Previous month print - 4.2% y/y against estimates of 4.2% - This shows that the CPI data didn't come in as a shock and as the previous months CPI was 4.8% it has cooled off.
This was GBP positive and therefore the GBP/USD rose as seen in the chart.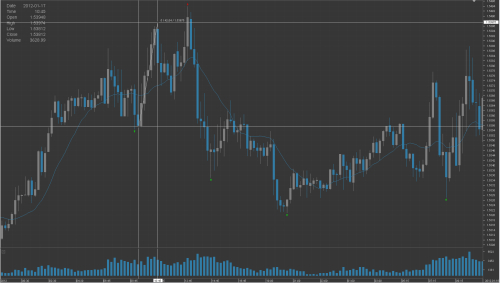 Therefore the estimates for the upcoming week are 3.6% and for me if we print on estimate we will see a similar move as last month. Generally speaking if the number is higher than estimates the GBP "should" rise as it would hint that the BoE should raise interest rates to calm off the inflation.
But at the moment, especially with the "zero interest rate policy" - ZIRP. From most nations such as England, and therefore there is no chance of a raise in the interest rate so a higher than estimate would be bad for the GBP. With lower being the opposite.
On Tuesday 14th at 10:00 GMT or 11:00 CET the Centre for European Economic research will release the German ZEW sentiment report with 0 being a pivot point between positive and negative thoughts.

Last month we got a print of -21.6 against a forecast of -49.7. Due to this much better than expected report we saw a quick 30 pip spike in EUR/USD as shown in the chart.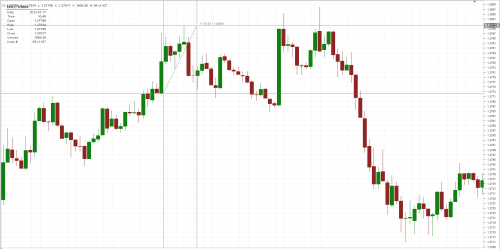 Now for this month the street consensus rearrange -10 to -15 with a print of this being fairly neutral for risk, with a fairly small move upwards in EUR. A number greater than 0 would be very positive with a near 50 pip move upwards and a print which undershoots would be risk off with USD rising.
This can show how many different business leaders feel about the future of the economy and can be a very strong leading indicator.
On Wednesday 15th at 19:00 GMT or 20:00 CET we see the FOMC minutes from their previous meeting on the 25th of Jan.
Most people don't find it that important but if the Federal Reserve was to release the report and we were to see a much more hawkish report than dovish there would be a rise in USD which would generally mean a fall in EUR/USD
The last release it was around the holidays so volatility was very low and therefore very little happened.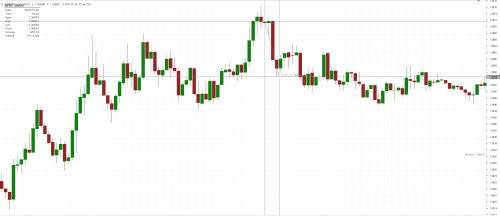 On Thursday 16th we get the Philly Fed Manufacturing Index at 15:00 GMT or 16:00 CET.
Once again 0 acts as a benchmark with above being positive and below being negative. The Federal Reserve of Philadelphia.
if the Print is higher than estimates, it generally means that the USD will perform well. However in these uncertain economic times, risk is the most important catalyst for any movement and in actual fact if the situation in America improves the general outlook improves and so higher risk Currencies like AUD, EUR and NZD will rise.
However this news release is more for Stock and Equities and so Currencies aren't as affected as seen in this chart. However it does set the tone for the rest of the day and as last month we printed 7.3 against 10.7 estimates we initially fell.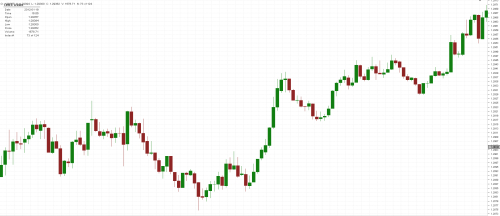 on Friday we have Retail Sales being released at 9:30 GMT and 10:30 CET by the office of national statistics.
Last month we hit forecast of 0.6% m/m but the next month there are estimates for -0.3% which if we hit would be GBP negative but a positive print would be very good for the UK economy. Last month as it was a rather "boring" number not much happened.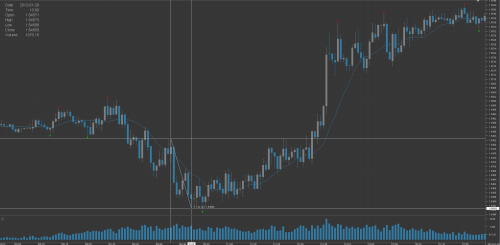 Next month at -0.3% we would expect to see a fall of 25-35 pips.
Here was the most important releases for the next week and hope after reading this you can be prepared for the next week in trading and hope you have learnt a little about how to objectively analyse the economic releases.
However at the moment the whole Greek Debt crisis is very interesting and adds a lot of volatility to the markets and therefore due to the unpredictability of the releases the markets can be irrational longer than you can remain solvent.
Thanks.
Adrian.