1.- Abstract
US Dollar was strong against the JEN until December 2016 touching a zone around 118, but from that time was going deep and deep.
Today the US Dollar has reached a zone around 108 and seems to be forming a correction and maybe that means to be even lower. So, the responsible for that could be the JEN and many people say the next month will gain more ground in the forex market.
2.- Development
The chart below is showing the actual status of pairs with YEN and the analysis of each of them.
2.1 USD-JPY
There is a strong area around 106.5 and the price action here could reach it these weeks.
The weekly chart has formed a big bearish candle and to see a big swing we need a reversal pattern.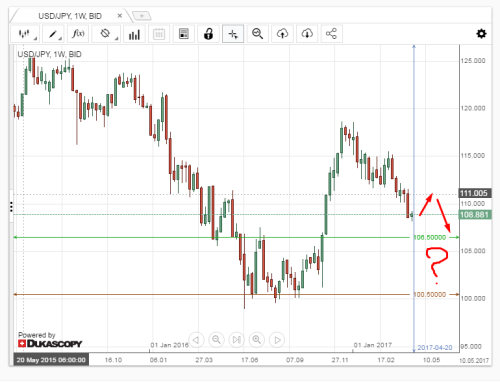 2.2 GBP-JPY
The pound looks less affected here and seems to be going up to the nearest high at 147.5
But if the price action goes lower the next area comes to the support at 130.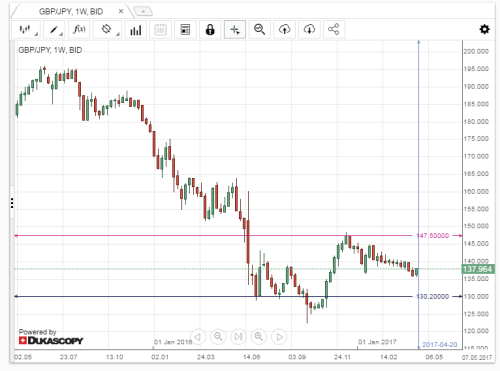 2.3 AUD-JPY
The Aussie has affected as well as the US Dollar and the next level of interest are around 80.
If the price action closes below this area, the next level could be around 76.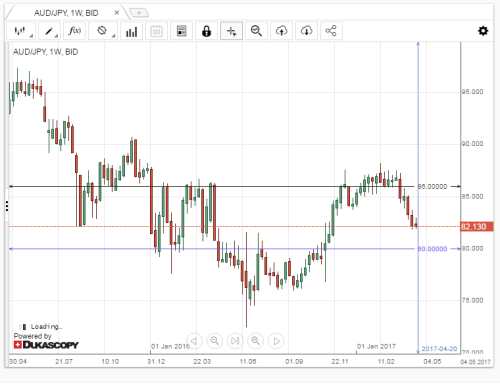 2.4 NZD-JPY
The Kiwi has the same outlook and the next level of interest is around 74.5 and 72.
Also seems to be a strong support and could appear buyers at this area.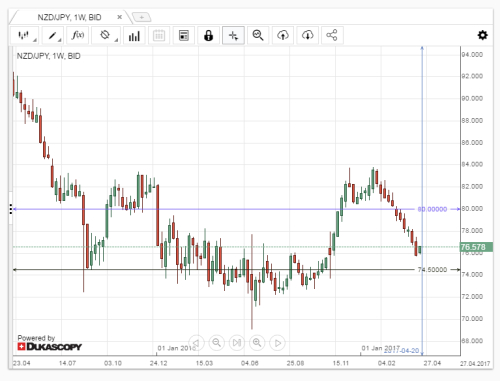 3.- Conclusions
Only the Pound (GBP) was fewer losses against of the other currencies pairs with the YEN on this year.
The Yen is strong now but is very important to watch for price patterns like pin bars, engulfing and Doji candles.
This with a confluence of support and resistance area could offer the advantage in our trade desitions.