WHY HAVE
YOU DECIDED TO ENGAGE IN TRADE ON THE FX-MARKET?
Money or
lifestyle?
The answer
may be simple, but I believe that it is different for each of us, that it is
mixed, connected and, finally, it can change with time.
I trade FX
because of lifestyle!


Let me
share my story.
My wife and
I each own our own company and also manage them. In the years there has been
more than enough money in our family budget and we adjusted our lifestyle
accordingly. More time off and we reduced the number of work hours per week to
approximately 30 hours. Therefore, we have beautiful family life, as we know it
in the EU.
My family's
current lifestyle is such that we spend July and August on vacation. Yes, two
months on vacation, and my wife and I still keep contact with the seat of the
company and coordinate work.
At least five
times a year we take a one week vacation. I am currently writing this article
by a swimming pool in Ljubljana, capital of Slovenia. The kids are swimming and
my wife and I are drinking tea. This is our vacation before Christmas.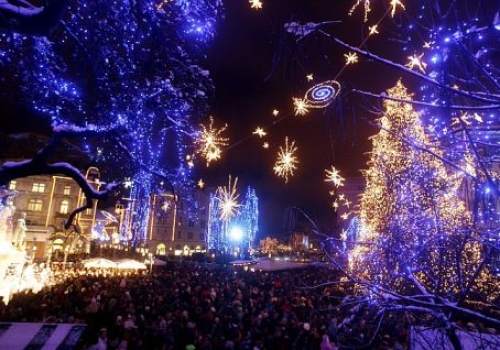 (New Year's
decoration of Ljubljana)
4 years ago
I came in contact with currency trade (FX-market). Then, we put our money in
management and we received nice yields, while it lasted.
One day it
was over. Therefore, my friend and I began researching how to trade on our own.
We found the first mentor for trading in the FX-market by principle of strict
technical analysis. This was 3 years ago. We participated in his courses and,
later on, read at least 20 books and studied DVD-courses of 8 other mentors.
Each of these mentors presented the market and trading in his own way, but they
all told one same thing: be an independent thinker.
After 3
years of learning and trading in DEMO account, a still do not have a LIVE
account.
I DO NOT
TRADE WITH A LIVE ACCOUNT YET!!!
WHY???
Because of
lifestyle! First school, than trade!
First
mentor, who I greatly respect and am grateful for his passionate lecture,
always said that trading in the FX-market can be a part of your lifestyle. I
did not understand him! I always believed that the office should be arranged so
that you have at least 6 monitors, and receive signals from at least 5
different parts of the world... basically, completely complicated.
I arranged
my office in a similar manner as shown in the picture below.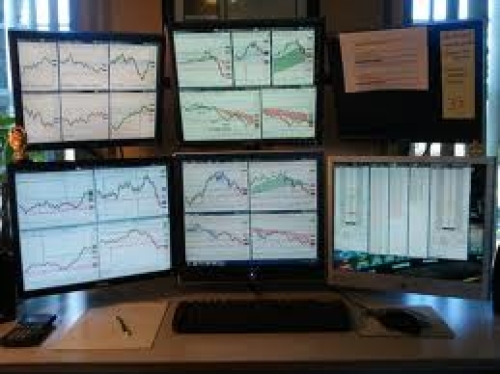 But,
because of our lifestyle, I had to make some changes to what trading should be
for me.
I arranged
my way of trading accordingly and today I do not trade in an office with 6
monitors anymore, but I can do it all on a laptop.

My
lifestyle requires trading in a manner shown in the picture below.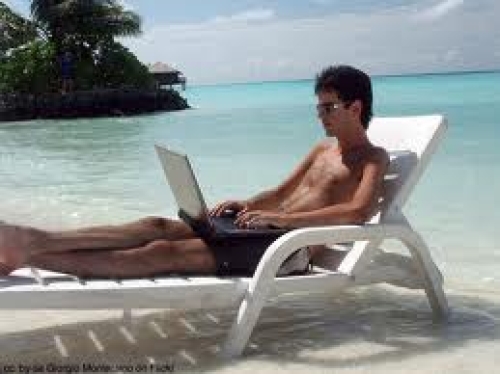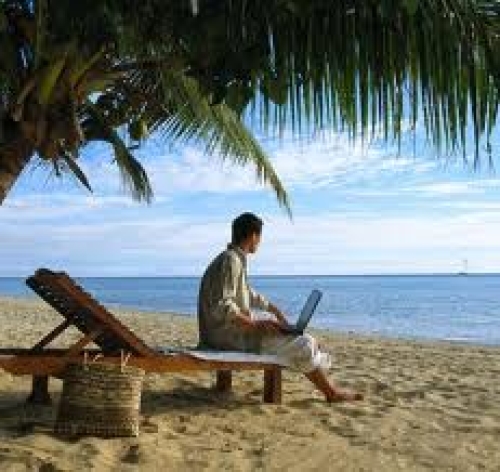 Therefore,
I did not choose FOREX trading because of the money; this means, I do not want
to be rich, I do not want to be a millionaire.
I want
freedom. I want to live life. Enjoy the moments with my family, to be with my children,
when they need me, to sky, to play tennis, go fishing, climb on mountains, visit
Euro capitals, go to New Zealand to watch worlds grates rugby team, go to next Olympic
games in London, go to next Rugby World Cup in London, to take my wife to a
great philharmonic orchestra in Vienna, to go to Venice on a coffee...
How did I
adapt my trading according to this lifestyle?
I simply had
to reduce the number of currency pair, which I can trade. I do not observe all
pairs, I do not trade day and night. I trade only in EU time – when the EU
market is open in the morning. I start at 08:00 and finish at 12:00.
I trade 4
pairs: EUR/USD, GBP/USD, EUR/CHF, XAU/USD.
I use MACD
and Stochastic. My method of trading is simple – breakthroughs of trend lines
meaning channels, medium-long trends (a few days) and especially Head &
Shoulders.
I do not
trade every day, because I run my own company. I do not force into trading!
I can
supervise everything on maximum 2 monitors. Without difficulties!
When I am
on vacation, I can trade on my laptop without a problem. I can do it anywhere
in the world, because Dukascopy has a trading platform on Java.
Best of
all, Dukascopy has a platform for iPad. What more do you want? This is paradise!
To end this
short article, let me say that each one of us has to decide why he is trading
for.
In the
coming year of 2012, I will begin trading on a LIVE account. My goal is trading
for sustainment of the current lifestyle and not because I want to become
wealthy.
Best
regards form beautiful Ljubljana,
Slovenia (on the sunny side of Alps).
Sebastijan