`One of the smartest things I have ever heard when we talk about trading and business in general goes "Fail to plan and you plan to fail". Of course having a plan doesn't automatically translates into success and profit. But even if you lose money, you can be at peace with yourself because you developed a plan and followed it. Of course, modifications and fine tuning of your trading plan will also help.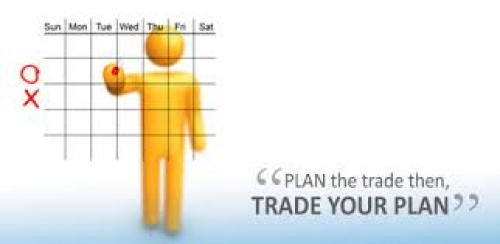 So, what is our plan ? I have defined a scalping strategy which consists of three basic elements:
1)
Trend
- The price has to be in a clear downtrend. Usually, the price breaks the support, clears stops and then reverses and tests the resistance i.e. previous support.
2)
Hammer candlestick pattern
- A bullish reversal pattern which consists of a long lower wick which is at least two times smaller than the body of the candle. The close should be at top of the candle.
3)
Volume
- The volume has to be higher than for the previous candle, which usually is a red candle. The bigger difference between volume in these two candles, the greater reversal will be.
Charts



EURUSD 5 min chart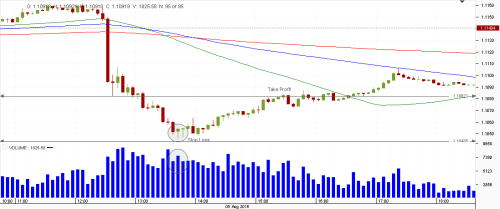 GBPUSD 5 min chart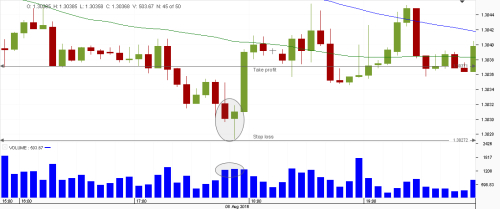 USDCAD 5 min chart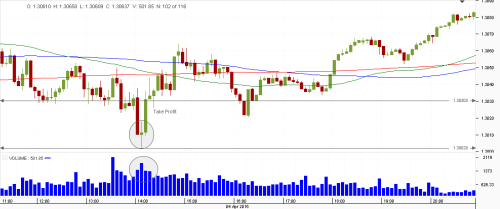 Trade management

Good charts will help you a lot and create a great basis for successful trading but the execution will determine whether you end in green or red. So, how do we trade it ?
If you look at the first chart, the EURUSD has fallen for 100 pips. Then it creates a clear hammer candle which is followed by higher volume than the previous red candle. Hence, all three conditions are met. The low is just below 1.1050 and there will be your stop. The target is the previous horizontal support and now a resistance. The aftermath ? You risk 10 pips in order to gain 29 pips which represents almost a 1:3 risk reward ratio. Two other charts are very similar and in all three trades you would have locked in between 50 and 55 pips.
Summary
One of the best elements about this scalping strategy is that the risk is well defined. The stop loss is determined as soon as the hammer candle is created. The take profit can be flexible but I suggest you to use first upcoming resistance unless you are looking at a bigger picture. Also, to reiterate that volume plays a big role here and I wouldn't advise to enter into trader if the volume condition is not met. The higher volume difference actually is the higher chance of a hefty profit.
Good luck!