Results of technical analysis contest


I saw in the article library some guides "How to win" this contest or that contest and I have to say, I am bit afraid few of them are not very useful. Even if these easy steps don't work, guys who wrote these articles won in article contest. That's the good reason to show something I have done in past months. I also would like to use this magic words combination in this article but I can't offer guarantee that some people can win. What I can offer is real track record in technical analysis contest, because I won some money almost every round. Problem is that I haven't trade my forecasts, because I thought that most of these analyses are too risky for real market. I would like to show you how wrong I was about this opinion. This is a complete research of every single analysis I put to the technical analysis contest from beginning of the contest in April till November.

In picture below you can see all my forecasts. Blue color is long position and red color is short position. You can see entry price and close price of each analysis.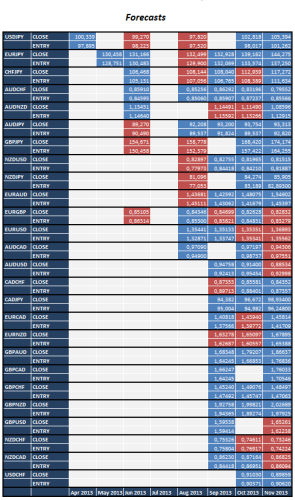 In next table you can see profit and loss of every single analysis. Red color is loss and blue is profit.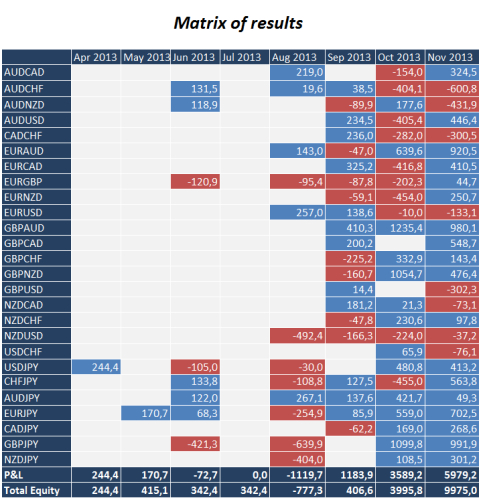 Result of this Matrix table doesn't look perfect so let me show you some numbers I get from this table. For these numbers I would like to use basis points, because it is very difficult to recalculate everything in some benchmark currency.


Now I would like to show you chart for better visualization of these numbers.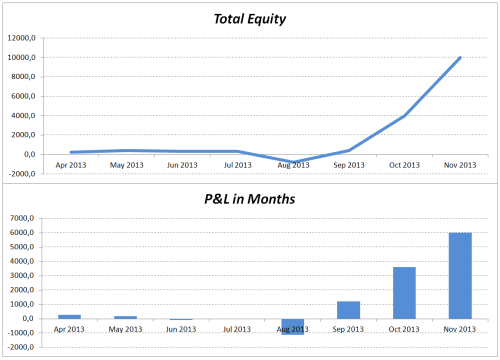 Another partial result which shows what currency pairs were most profitable.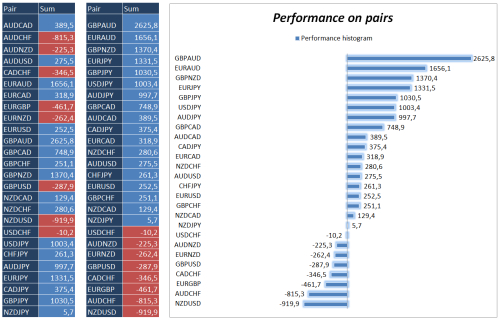 Well, it seems it is a very nice result. But most of the time curves and tables look good but most important thing is, how much money we can get from these stuff. I mentioned before, I haven't be trading this setups in live account because it is very difficult to scale this global market setups. You need a lot of money and to be honest, if you are not perfectly right about currency strength, that can cause huge damage. All equity can be in opposite way if you are not right even in one currency forecast. I have chosen the other way. I published these analyses in the contest as risk free opportunity.
This is the result of my work. In the tables below you can see results of each month and my income from contest.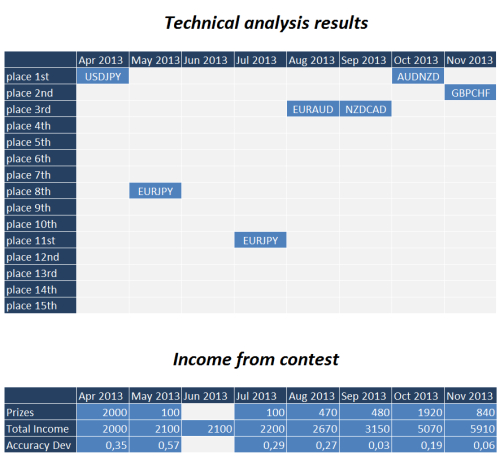 At the end of this part I will show you one of the most interesting things. It is the correlation between my real market forecast results and income I get from contest.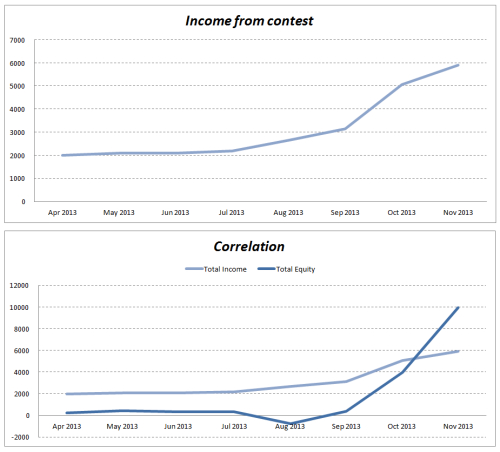 I think that correlation of these two curves really shows If participants deserve win some money or not. Maybe it's better to say that chart above is something like validity indicator of market predictions at comparison with income. I think that Technical analysis contest is one of the most transparent contests on Dukascopy sites, but there is still chance when "lucky one" can win top prize even if other contestants deserve to win. (Look at my JAN first place, I won with just one analysis, I was lucky one). Anyway, I wrote this article because I heard that many people think that technical analysis contest is all about luck and winners can win only if they are lucky enough. I think that my global research shows, that is still chance to win, even if you are not lucky one, but it's much harder.
Not that easy how it looks like.

In this part I would like to show where my advantage is. I am not going to show you exact formulas, how to calculate future value of the currency, because is not possible to calculate future value. I just want to show you way how to boost probability of right estimation. My advantage is quantitative analysis and I am using this advantage against other contestants. I am trying to make my analysis perfect in all ways.
First step is range of markets and volatility analysis. I found old formula for probability calculation of option strikes in my notes and I decided to use this formula for measurement of support and resistance levels of analysis on each currency pair.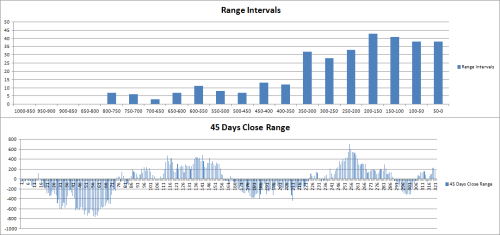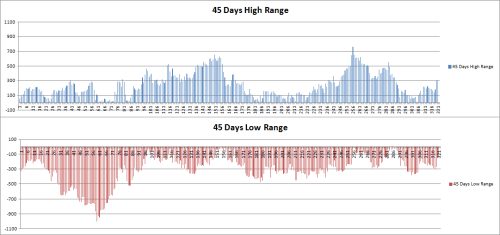 Second step is estimating strength of the first currency as a comparison with second currency on historical data.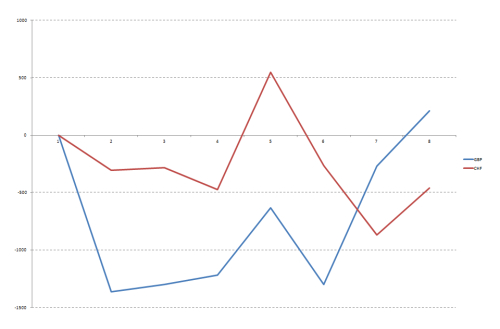 Last step is my own personal view and Technical analysis setup. Let's see pictures below. Quantitative outlook as combination with my personal view can be good enough to predict market in long term. Sometimes a quantitative analysis tool has better accuracy then me. We have to make a deal. Result from our deal can be like pictures below. Accuracy deviation of this analysis was 0.06%.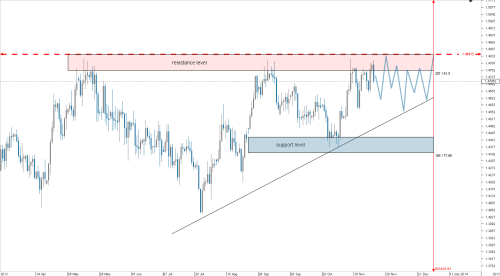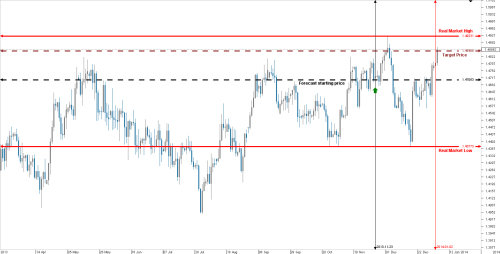 Well. This is my secret of technical analysis contest success. I hope that you will rate this article as good enough to win, because after publishing these things, I will never win TA contest again.

Enjoy