Hi friends, as we know that in the New Zealand national party is ruling from the since 9 years and they have done nice job overall and New Zealand elections have a reputation of a bit boring but not this year because of the leader of the opposition Labour party resigns after talks in the polls.
New Zealand has using the MMP voting system mixed member proportional since 1996 means, voters are asked to vote twice once for their preferred party and then second time for electoral.
There are two major parties in New Zealand: National and Labour Party.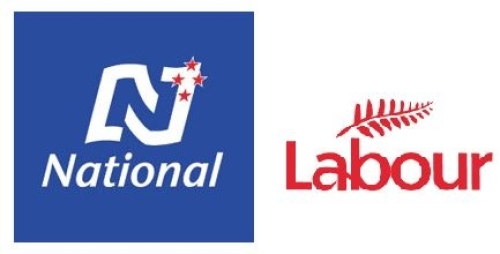 National is a centre right and Labour is centre left. The latest polls show that this one will be a really close one. It is a bit unstable as the country has seen economic growth under the current government (National). Labour tends to care about the struggling people which are as equally important. Then again, no matter who gets the highest votes, there is a party that can join with one of the major 2 to form a coalition. So it will be a close one. Winston peters New Zealand First party often plays the role of king maker in New Zealand elections.
Business wise, National is good so change in government could drop down the stocks and value of NZD.
Some polls shows Labour are behind but the thing is over here a lot of young people don't bother to go and vote on the Election Day. Young people are voting for the Labour party. If they do decide to vote in this election, there have a chance and Labour will get into power.
There is a downside to the national party because of their policies. there are a lot of people homeless.
and healthcare is not subsidized and Joblessness is becoming a problem and people are leaving to Australia for a job so Labour party says they will fix housing crisis and subsidized doctor visits
and there is a chance because National has been in power for over 9 years, so people like a change then again it is really hard to say Other thing is the leader of the Labour party is Women and she has gained so much popularity recently according to polls. But a reason why someone would not vote for a change in government is because of the risk involved in a changing a government. Some people like to keep things the way it is.
Current Labour party leader is much better than other leaders of the party ,If Labour gets in, the community will be in bit peaceful And Now there are so many people in the street compared to years before and they don't get mental care. So they are not treated well that will settle if they come in then again who knows will they stick to their words. As a student part of me like the 'left winged' policies I know it is not the ideal but yeah for 9 years, this country has been on right. So if it goes towards the left it might end up at the center, I actually thought about the election and National has a high chance of winning which is good for the economy and NZD will increase as a result.