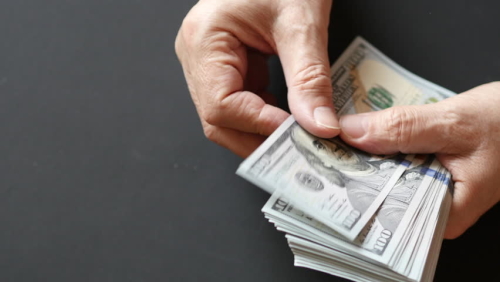 First experiences in forex market.
I have been trading Forex
market
for more than two years and the most honest thing that i ever achieved is loses in most of my trades. I traded Dukascopy live, Demo and demo contests and fail and wake up and drop again. It was sad experience. So, i decided to quit, for a while at least and speaking from my heart.. I started hated Dukascopy. I said to myself,
'this is what makes me fail, i don't want trade over this anymore and i will delete the jfore platform'.
Then, i tried so many companies with a lot of offers. I waived myself and felt so proud that i have got something that will help me go far and achieve something I wanted for my life. I was wrong and i was heading toward something very worst.
Regrets
I don't want to go to every detailed information because it was not good but the things never work out for me anywhere and I said to myself that maybe there is something wrong with me. Maybe i am not luck one and maybe i don't fit in. But, i slowly started to reboot my mind and think about 'the growing child, as i studied it in child development in psychology'. That there the age a child will feel safe to try everything and taste everything without knowing the danger she/he in and whatever goes wrong a child will blame everyone around him/her after realising that it was their job to protect him/her at any cost. This is the stage where a child grows up and starts to ask everything happening in his/her life (Mostly in adolescent stage of development). I asked myself who to blame, what made me failed so badly? After asked so many questions to myself I realised that being naive is never someone else's fault, it is my fault because I have to study, no matter what.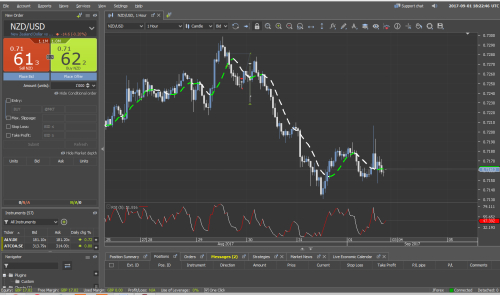 Greatest focusing, especially in achievements of every trade.
I
first, have to apologise to the Dukascopy team and encourage every single one of you for hard working and millions effort in making sure everyone get what he/she disserves for that I have to say thanks on behalf of every one. There are actually different ways to trade forex and be successful trader. For the little knowledge you have, add some from me and you will be an amazing trader. My only focus today will be on how you can achieve trades with news release. Below i explain how. It is better to follow thoroughly and be ready 20 minutes before the major events in market.
Trading newsWhich Currencies Should Be Your Focus?

The following are the eight major currencies:1. U.S. dollar (USD)
2. Euro (EUR)
3. British pound (GBP)
4. Japanese yen (JPY)
5. Swiss franc (CHF)
6. Canadian dollar (CAD)
7. Australian dollar (AUD)
8. New Zealand dollar (NZD)Trading news is harder than it may sound. Not only is the reported consensus figure important, but so are the
whisper number
and the revisions. Also, some releases are more important than others; this can be measured in terms of both the significance of the country releasing the data and the importance of the release in relation to the other pieces of data being released at the same time.
When Are News Releases Issued?

Figure 1 lists the approximate times (EST) at which the most important economic releases for each of the following countries are published. These are also the times at which you should be paying extra attention to the markets if you plan on trading news releases.
Country Currency Time (EST) U.S. USD 8:30 - 10:00 Japan JPY 18:50 - 23:30 Canada CAD 7:00 - 8:30 U.K. GBP 2:00 - 4:30 Italy EUR 3:45 - 5:00 Germany EUR 2:00 - 6:00 France EUR 2:45 - 4:00 Switzerland CHF 1:45 - 5:30 New Zealand NZD 16:45 - 21:00 Australia AUD 17:30 - 19:30
Then, how to trade over news released?
This is very important piece of information that you can never escape. Trading news has to be taken seriously with novice or professionals in trading. When news released with percentage of the previous data and forecast where most of the professional give their possible outcome over the coming data can be true or not true. I mean no one know what the market will do in 100% but what professional knows is that the data must change or the market will do something whereas investors and traders wait for the entry of trades and make profits.
Simplest techniques and mechanisms most effective used
The simplest trick and technical through this is that.. Before the release of the news how was the asset pair heading? Was the market headed down before the news? Or the market was directly heading up? When the market was in up direction before the news most likely after the news the market will go down but when the market was in down direction then after the news the market will go in up. This effect can be well observed few minutes before the release of the news. But the chart must be settled to one hour candles for the better results.
Look these examples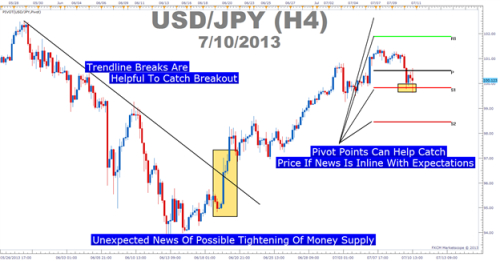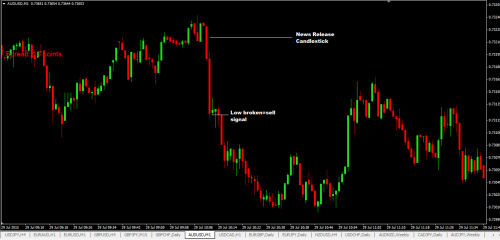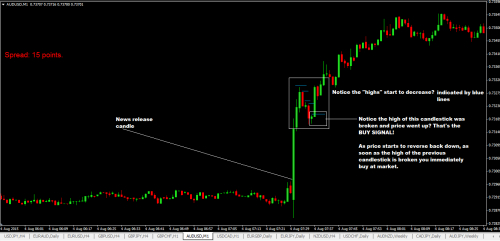 I hope you have something to work on especially this time at the end of the year 2017. Every member who benefits from dukascopy should say thank you Dukascopy, for for hundreds of reasons. Where one and the best is giving free opportunity to youths and others who lost their basic in their future dreams, those who weren't gotten money for schools, fees in different colleges and universities (Trader, binary, Forex and Dukat trading and analytic contests), those who could not afford revealed their talents (Fun contests), their chances to do something for their society. Those who do not know how to ask some technical questions in school, offices, interviews and even home (Dukascopy Connect 911). For this i have to be so thankful because i am one of those people and if this will never reach to each and everyone in dukascopy then i have to say you incredible and God knows if I won't say to you a thing for the rest of everyone in my country (Tanzania) and the rest of the world who seek a certain opportunity in life then my heart speaks in gratitude for your help and helping you provide to others, You are a great example for everyone. I know you don't know how better you are. How brave you are and how nice and Golden you are, but we do and we appreciate you in our own ways.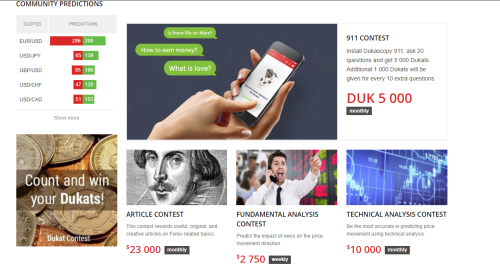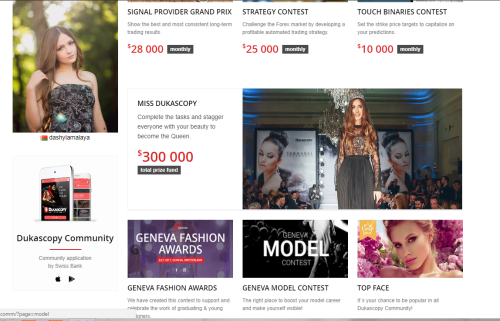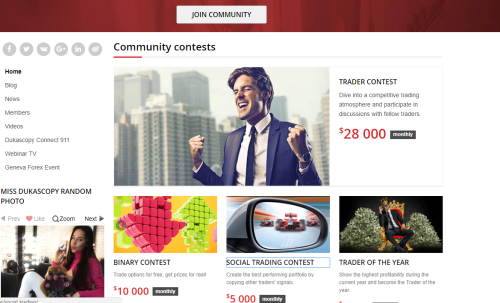 Happy New Year to everyone especially in Dukascopy community where everyone is like a family for me. This you have all have been like teachers to me.