Hello everyone. In this article I will explain to you one of my live trade with pair EUR/AUD and I will explain to you my trading system in the range. "Trend is your friend" is ok for me. I would like to open my trades only in the direction of the trend. But what in case if there is no trend? Can I find any trade opportunity in this case? In the range price is in sideway moves. Price establish support and resistance and moves between them. See the following examples with forex currency pairs, all are daily time frame: NZD/USD, EUR/USD and EUR/AUD. All have perfect range for me: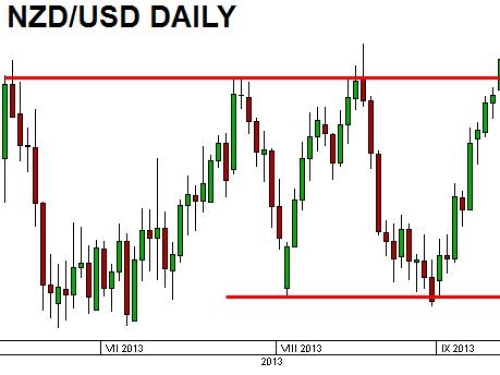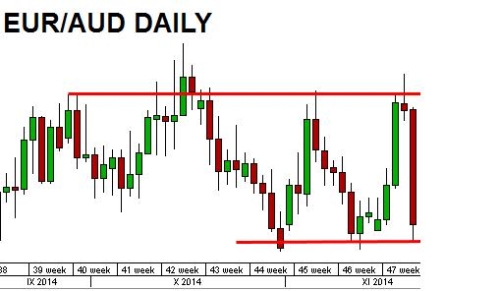 Range is not always bad because for me can sometimes mean a good opportunity for trade. I have a rule: I do not trade breakout of the range because the price may still return. The rules of good range for me are: strong level of support and strong level of resistance and price have to bounce up from support and price have to bounce down from resistance. Not all ranges are ok for me. The best range not have zigzag moves between of support level and resistance level. If price create valid price pattern, than I can trade it. Best pattern for me is pin bar. What is pin bar? Please look next picture with explanation.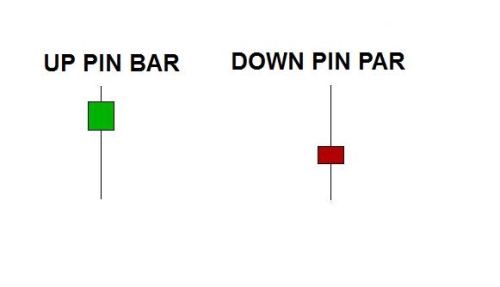 Pin bar is bar with one long wick and one small wick and with small body. Very important is where we can find the pin bar. The best for me is on level of support or on level of resistance in right direction. How does it look? Please see the following picture: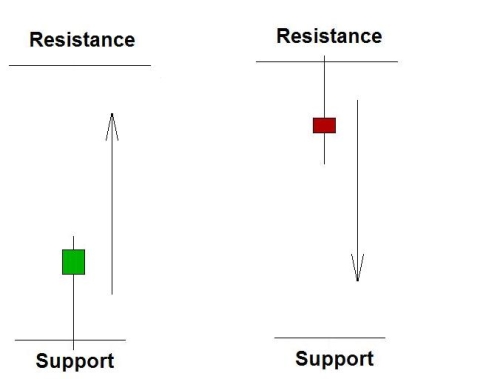 These conditions was created 20 of november 2014 with EUR/AUD daily time frame: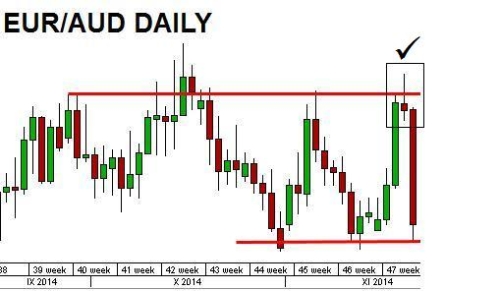 If you look at my previous articles, pin bar setup is still the same for me. Next picture explains it: trade setup with Open, Stop loss and Take profit: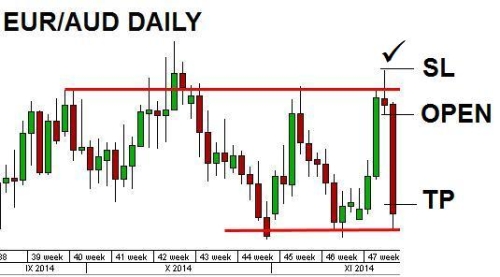 My first pictures in this article are with good patterns. We can see it here: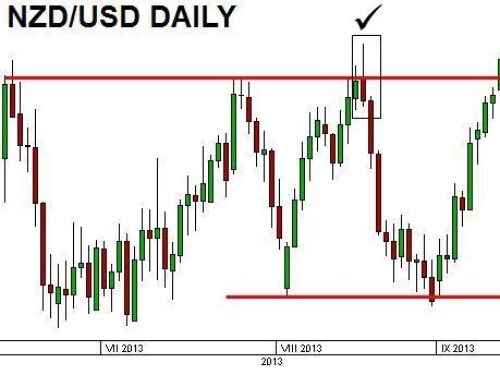 Why I do not want to trade breakouts of the range? I think this is the most dangerous way to trade. Why? Please look at the next chart of EUR/AUD. It is the same chart of my live trade. Price still came back and grabbed all the stop loss: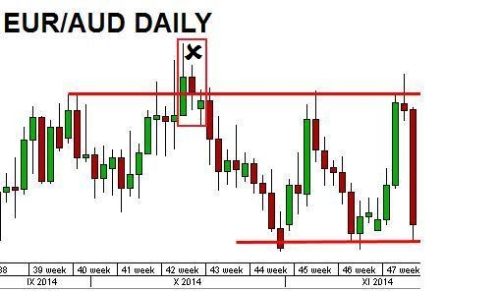 What to say in conclusion? Trading in range is not ease and it is not for all traders. Range is not always bad. Range in daily time frames are ok for me. What are the implications? Three things. Patience, patience and patience

I will not to have many trades. Never mind because I do not like lower time frames.
I do not like indicators. I found that I do not need them. The best indicator for me is price. I use for analysis only support line and resistance line and trend line. Classical elements of price action.
Thank you for your time and I wish you many successful trades and many pips

dntrader