Do not listen to your heart - listen to your Forex broker!
On example of trading with Dukascopy.
This article will be based, on my own experience in trading.
Preface.

All traders know, that the main part of success trading is finding and choosing good Forex Broker. We have many articles about the criteria of good brokers and if you are reading this article here, on Dukascopy web site, you are in right place. When you open your chart in Dukascopy you see: Forex, Fun, Social. I want to add one more – helpful. Dukascopy not only wants to attract you to trade, Dukascopy wants you to trade successes. This is one of the main part in my article.
Today I will give to you all examples of how Dukascopy helps traders to be success. In addition, what can be happened if you will not follow your broker, if you do not listen to him.
Main part: Dukascopy wants you to make money.
Dukascopy team made great job to help to you to make money. They have all instruments to start with Jforex platform, Dukascopy TV, Dukascopy support and etc. Nevertheless, in my opinion, the main part here are news. You can learn all fresh news in one place. You can read them, see them and even discuss.
However, the main problem is that, if you have heard or seen it does not always mean, that you are really heard!
In this Article, I will show you examples, when Dukascopy gave warnings to all their traders. And I hope some of you have heard.
On the main page of Dukascopy site, you can see all news, all rates, and all
Company News
. Also, Dukascopy send all company news to their traders via e-mail. I really hope you paid attention to them.
Unfortunately, I did not. And I missed one important news from Dukascopy from 03 of October 2014
Due to the possibility of a break of the 1.2000 floor in EUR/CHF which may see significant price gaps and cause negative equity on client accounts, Dukascopy Europe is forced to implement a maximum leverage for EURCHF exposures of 1:10 as of 12 October 2014
It was before 3 month of yesterday collapse with all CHF pairs. If you were follow to your broker, you will be avoid to trade EUR/CHF, or use small volume and have close Stop Loss.
For me not follow to Dukascopy, not listen, cost -1500$ on my real account. But I avoided EUR/CHF I traded GBP/CHF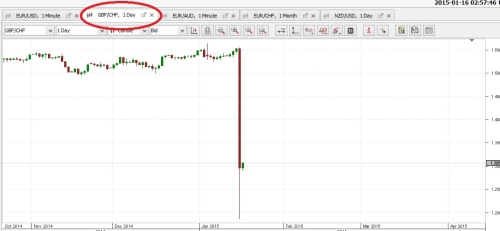 On 15th of December we got one more new from Dukascopy:
Due to the high volatility and low liquidity on USD/RUB currency pair there is a risk of significant price gaps, which may cause negative equity on client accounts. Because of that Dukascopy Bank and Dukascopy Europe are forced to implement a maximum leverage for USD/RUB exposures of 1:10 as of 17 December 2014 at 13:00 GMT.
And even one more on 19th that all remained opened positions will be closed by the Dukascopy Bank

Dukascopy closed my position, and this helped me to avoid loss my money.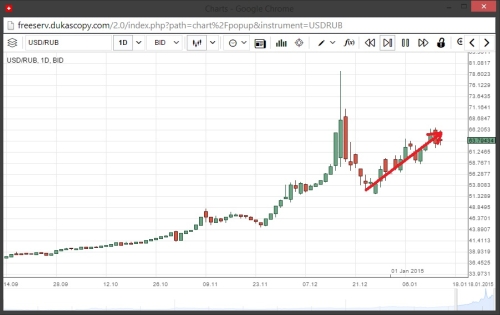 As you can see from examples, Dukascopy always writes: which may cause negative equity on client accounts
Your broker is thinking about your money, your broker helps you to avoid risk, helps you to avoid losses. You only need to listen to him.
Conclusion: How it can help you to make money.

This great option on Dukascopy, can help you not only make your trading Fun, Safe and Social, it can make you to make more money. Instead of buy USD, GBP, EUR against CHF you could sell it. You had 3 months for thinking.
In any case, it is not a Holy Grail, it is small but very important key to your successes.
Be in touch with
Dukascopy news
, news via e-mail, via
Dukascopy TV
, and
Company news
.
Have a nice day!
Helga.