Hi friends, thanks to all for your kind support to my previous article.
Today I decided to make you familiar with
Dukascopy TV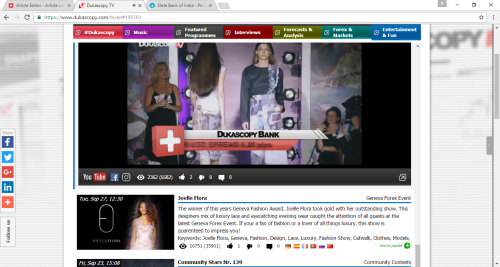 It is a very interesting thing Dukascopy offers to us and I am really very much thankful to them.
It offers very rich choice of content as per our wishes from entertainment to market analysis; from fashion world of Miss Dukascopy contestant to Forex world of successful trading contestants; from latest press releases on Forex market developments to in depth analysis. As you are done with your busy day in Forex you can switch on Dukascopy TV and simply relax
Lets look at the featured content on Dukascopy TV.
Dukascopy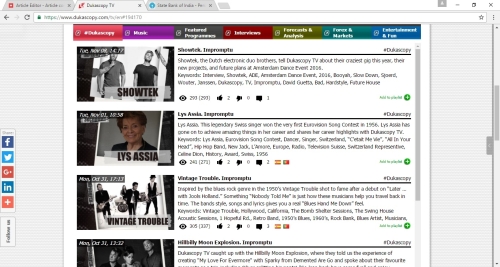 Here you can find some of coolest musical bands sharing their amazing musical journeys which also inspires us to dream big and fallow our passion.
Music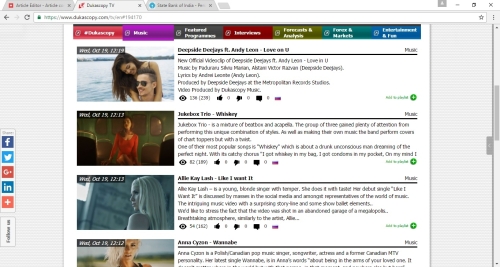 You can find some of the greatest songs here. Love and U is one of my favorite.
Featured Programmes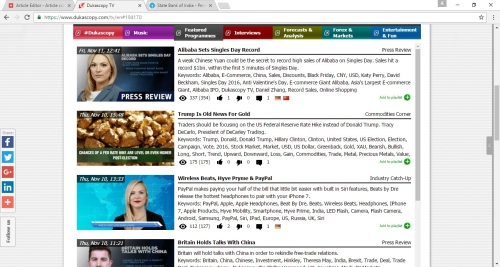 If you are looking for in depth analysis on most important happenings in Forex world you need to look no further. I personally tune in whenever there is new development to get to know what the some of the finest minds are up to.
Interviews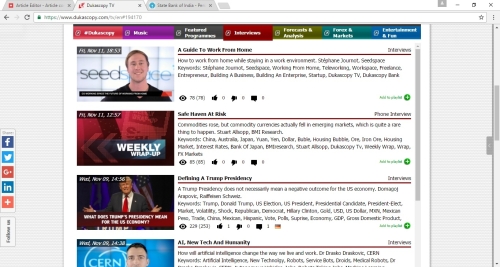 You get to know what some of the most prominent are thinking about the most important developments in world of forex and beyond. This section is very useful for traders specially.
Forecasts and Analysis.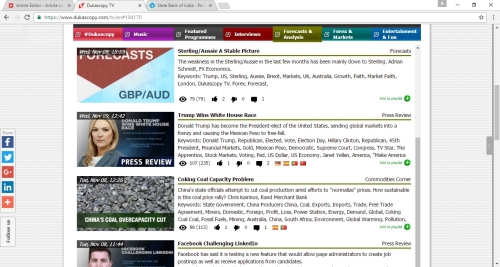 In the world of forex there is nothing more important than the ability to intelligently forecast the things to come using the most sophisticated analysis tools. Here our most of the needs related to garnering insights into what the near future has in store for us gets fulfilled. Dukascopy TV also offers, each news effect of related instrument, like one news I saw about TRUMP and GOLD relation. If you are a investor then Dukascopy TV offers news about companies. Like one news I read about ALIBABA and its relative impact on even Yuan.
Forex and Markets
.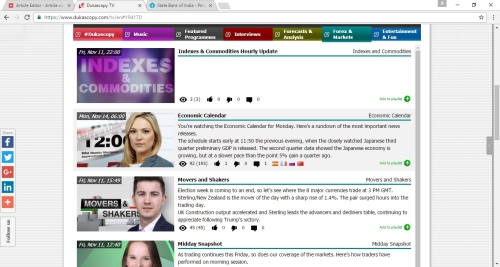 If you want to know what is happening in the world of forex, indices, commodities and bonds simply go to this section. In addition you will get to know why is happening what is happening. After weekend when Monday is about to begin its always good for the trader who starts trading early morning to checkon Dukascopy TV about latest news and happenings around the world.As well as its necessary what happened during weekend, Dukascopy TV is one stop solution as it privides archives of past programmes.
Entertainment & Fun.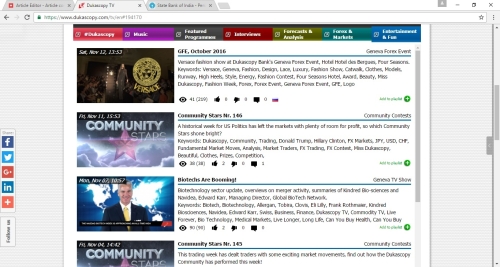 Life is no life if there is no Fun and Entertainment in it. For your daily dose of entertainment and fun simply check out this section and you will feel refreshed and joyful. You can watch programme about fashion and seasonal changes in lifestyle, or whatever you wish as per your area of interest to feel rejuvenated.
In entertainment one section is about our favourite Miss Dukasscopy girls. Those who can't go to Geneva to watch their favourite Miss Dukascopy They can enjoy event online every month and in yearly function on Dukascopy TV.
Dukascopy TV offers the varied choice of programmes just like the regular TV and I am loving it.