In the world of trading, you have to be ahead if you want to have the potential to succeed. If you interview successful traders or investors in the Forex market, they will undoubtedly highlight their audacity, ability and knowledge of how to predict the future price action in the Forex market.
But what must be remembered to answer the question?
Above all, you should know that Forex is a decentralized and global market for currency trading. It's the largest market in the world, dealing with trillions of dollars worth of transactions every day. Notable players are central banks, hedge funds, governments, trading companies, investment institutions, global corporations and, of course, retail brokers and traders.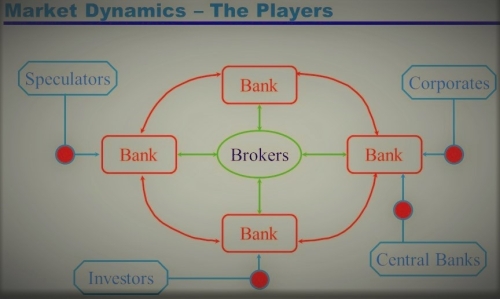 To predict price movements in the market, we recognize that a trader needs to have a thorough understanding of the factors that can influence future movements in the exchange rate of a currency. And to succeed, remember that there is no prediction formula. In the ultimate forex, it all depends on your skills, your experiences and your commitments to succeed.
There are factors you need to understand to predict well. For example, they are: Economic Growth, Recessions, Geopolitics, Monetary Policy, Imports, Exports, Interest Rates, and Indices, etc.
If you scrupulously follow all the events, with their little ones and the big factors, you are much more likely to succeed in your predictions. This is why, when you start trading, you must always find out what the market events are.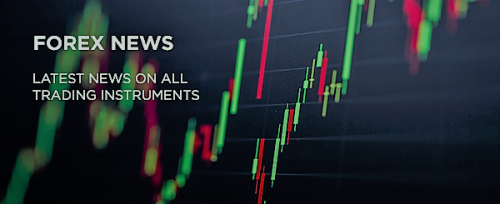 2. To predict well, one must be able to identify trends.This is one of the basic skills that a Forex trader should possess, as this can prove useful for predicting Forex market prices.The trend is the general direction of a market or an asset price. With currencies, trends can vary quickly, in the medium or long term.Being able to identify a trend can be very profitable. First, we need to know what will influence future price movements by reading the news. Then, before positioning yourself, you have to be able to trade according to the order of the news while following the trend.For good price forecasts, we distinguish three types of trends you should know:
upward trends
,
downtrends
and
side trends
.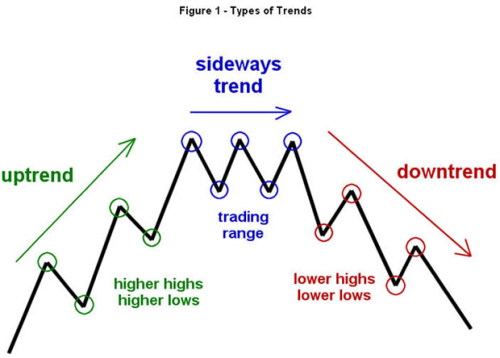 For example, if the trend moves upward relative to the chart, then the chosen currency will actually go up. And it will be the opposite with the downtrend. If the trend goes down from the chart, it will go down.As for the lateral trend, the currencies do not go up and they will not go down. Therefore, they are in a stable state.If the general trend of the FX market is moving upwards, then you should be cautious and careful to take all the bullish positions by choosing a good starting price. We can choose bearish positions if the general market trend of the currency moves down.In times when the trends are lateral, it is much better not to trade, since there are still uncertainties.Trends or directions are often known as "
Bullish trend
" and "
Bearish trend
".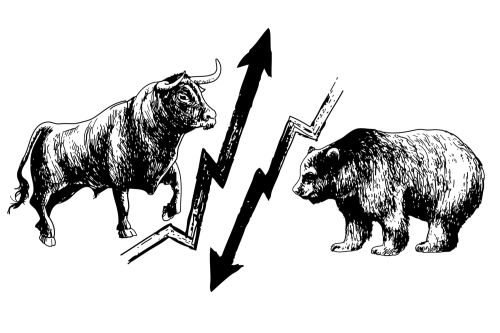 A trend may also apply to interest rates, equities and individual yields - and to any other market that may be characterized by a movement in volume or price.
3. TYPES OF ANALYSIS
If it is now possible to clearly distinguish the directions taken by the market prices, we must also know the different types of analysis that are suitable for trading well in Forex.
There are many ways to analyze the forex market for a good forecast in trading.Even though there are several categories of analysis, your task is to keep the ultimate goal within your reach.For this, it is good to use analyzes that indicate good occasional opportunities.
The two types of FX analyzes are
Fundamental Analyzes
and
Technical Analyzes
.
Real experts like to combine these two types of analysis to predict future price action.And yes, if you want to gain profits in trading, you have to make some reflections on the situation of companies.This is where Fundamental Analysis is important. It allows us to know the values, performance and financial health of companies that influence currencies. We have to be careful about the quantities because we have to keep the economic news essentially with figures like profits, results, assets, reports or balance sheets.
While fundamental currency analysis is essential for trading well, it must be remembered that it is not enough to establish an effective long-term strategy. Indeed, this type of analysis becomes complementary when one adds in the final, the technical analysis. It is then necessary to compare the results of these two studies or to marry them in order to better know the possibilities of following market trends.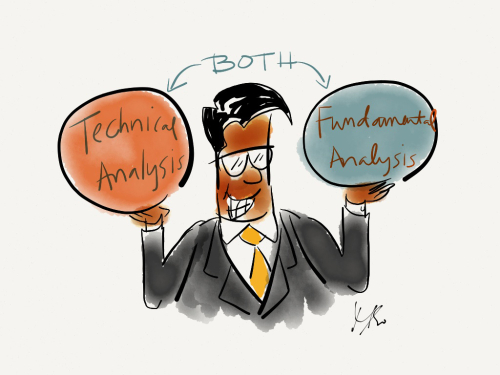 In short, if we really want to clarify the answer to this question, we deduce that we must first know what are the players and factors that move the Forex market. Then, not to make decisions at random, it is good to follow the daily news about these economic activities. Finally, if we can also identify directional trends in prices over a period of time, we will be able to combine Fundamental Analyzes and Technical Analyzes. The combination of these two types of analysis ensures 95% of the true successes, and it contributes to good Risk Management.