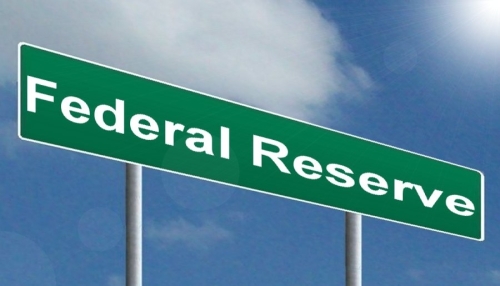 The outcome of FOMC meeting of Federal Reserve of United States of America is a much anticipated event worldwide. The Forex market players keep a close watch on the economic data and political situation globally in lead up to the meeting to be able to accurately forecast the likely outcome of two day bi-monthly meeting of Federal Open Market Committee. The CME group's FedWatch tool was pricing in a probability of nearly
95 %
of a
0.25%
rate increase in FOMC target range of Federal Fund rates from
0.25%-0.50%
to
0.50%-0.75%
. The significance of this rate hike can be gauged from the fact that it is only second time in a decade that Federal Reserve has raised the rates.
The markets reactions to such high important events is what gives us opportunity to make big profits because of the increased volatility associated with it. If you have a trade set up which is supported by fundamental analysis as well as technical analysis I see no reason why you won't be on the winning side. So I decided to prepare a trade set up exclusively for the FOMC meeting. I did a whole lot study to figure out the best possible trades for this event. Now that I have reaped the benefits I decided to share it with all of you.
I will classify the set up in three parts to make it easy to understand viz;
1)Fundamental Analysis
2)Technical Analysis
3)Visual J Forex implementation.
Now lets look at it one by one
Fundamental Analysis
The US economy has been most resilient of all the developed economies in 2016. It has shown a increasing pace of GDP growth compared to slow growth in Europe and Asia-Pacific.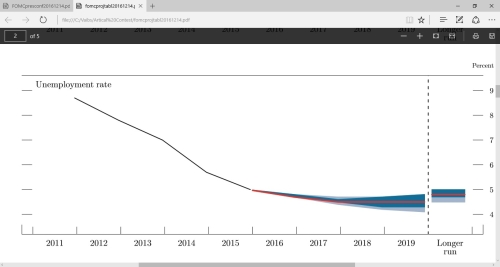 source: FOMC Projections
If we look closely at growth pattern of US economy we see that consumer sentiments are high. Household spending is being supported by income gains and rising wealth. Job gains have averaged nearly 180,000 per month over the past three months. Broader measures of labor market slack have also moved lower, and participation in the labor force has been little changed, on net, for about two years now.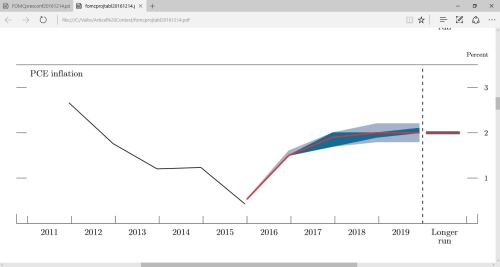 source: FOMC Projections
On inflation front, price index for personal consumption expenditures has show a rise of 1-1/2 percent in October 2016 compared to a year earlier. Core inflation--which excludes energy and food prices has risen to 1-3/4 percent. FOMC participant members are of the view that inflation will rise to 2 percent over the next couple of years as the transitory influences of earlier declines in energy prices and prices of imports continue to fade, and as the job market strengthens further.
In light of progress seen on employment rate and inflation front the FOMC judged that a modest increase in the federal funds rate is appropriate.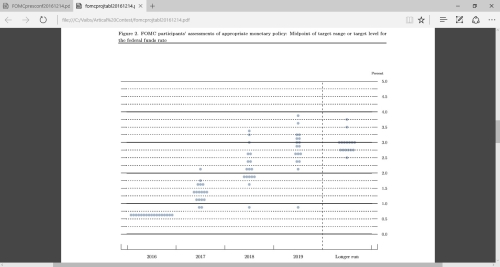 source: FOMC Projections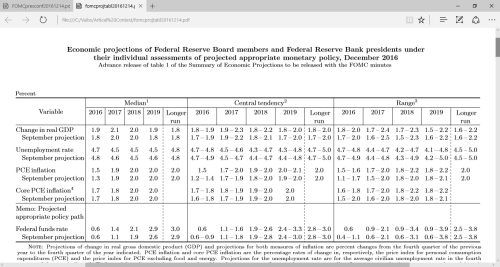 source: FOMC Projections
Markets had factored in the rate increase of 0.25 percent in lead up to meeting. The forward guidance of comparatively faster rate increase as we can see from individual FOMC members assessments of projected appropriate monetary policy gave the impetus for the further appreciation of US Dollar against rest of the currencies and decline in Gold.
Technical Analysis
Once I made sure that my trade is fundamentally sound I wanted to see the technical set up to determine the entry points. I was so confident of my trade that I risked nearly 10% of my capital in trader contest. Given that it was a sound decision I ended up on the winning side just like all of my earlier trades in contest this month.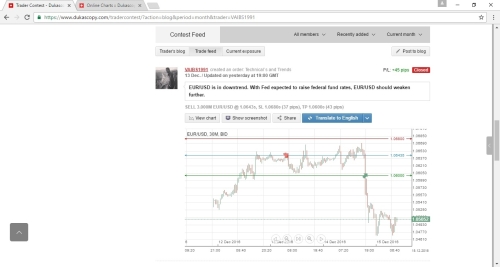 EUR/USD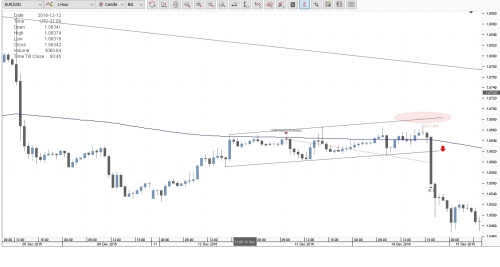 EUR/USD has been on decline since Mr. Trumps victory in US Presidential elections. Against this backdrop most of the technical trading were also pointing downward on the day of FOMC meeting. I decided to use a trend line drawn on 4 hourly charts along with 200 EMA of hourly charts. To pinpoint the entry further a break below the rising channel of last 3 days was a excellent idea.
USD/JPY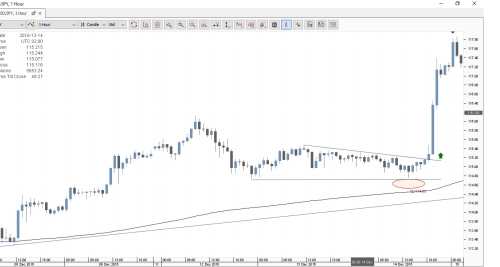 As in the case of EUR/USD so with USD/JPY just in opposite direction. JPY being a safe heaven asset has been declining as markets are in risk on mode given the optimism surrounding the world's economic outlook. USD/JPY was consolidating with support coming in at 114.80. A break above the lower highs pattern on the 15 minutes charts gave me a excellent entry point.
XAU/USD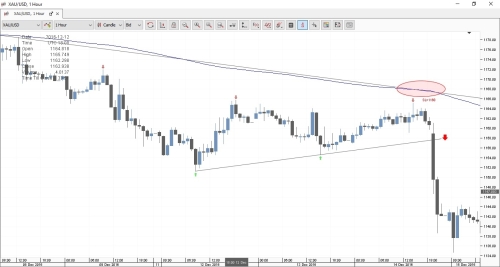 As I had written in my last article on Fed,there is a strong inverse relationship between the gold and Fed funds future implying that gold prices are likely to decline as fund rates rise. In act of reinforcing my views the gold fell as soon as the press release of rate hike came in. Technical charts were all telling of imminent decline beforehand, The trend line drawn on 4 hourly charts and 200 EMA on hourly charts were together acting as a strong resistance at around $ 1168-1170/Oz. It got used as SL for a entry for a further move south.
Visual J forex strategy
Once you have found a winning combination then you must allow it to do the job dispassionately. Here Visual J Forex comes into picture. An automated strategy has an advantage over manual trading as there won't be any decisions taken on the basis of emotional impulses. So I decided to build a strategy which will do the job while allowing me to rest. In process I realized the combination of CCI and EMA blocks will be good enough. So lets take look at the strategy.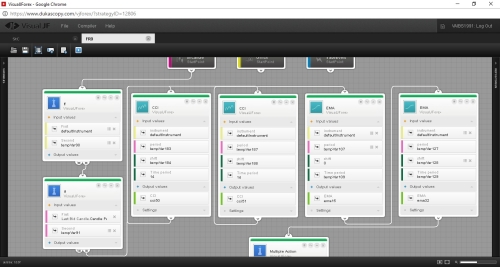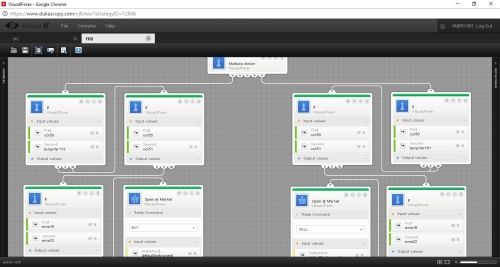 I decided to use 200 EMA on hourly charts for deciding the trend of the underlying instrument. First EMA block checks the current value. Second EMA block checks the value 5 periods back. The idea is to buy if the EMA is rising and sell if the EMA is falling.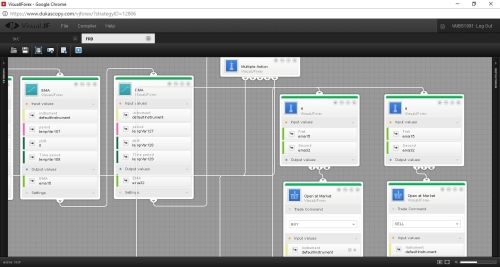 This condition fulfilled the need of directional trade but the question of entry point remained. After trying out various combinations I realized using CCI blocks to determine the overbought and oversold conditions will be a good idea.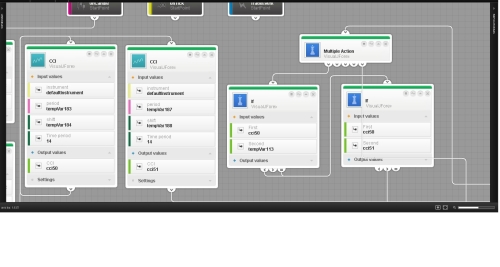 The first CCI block checks the value 1 period back on 30 minutes time frame. Then second CCI block does the same 2 periods back. The conditions for the trade are that the CCI needs to be rising while being still below -50 to execute the buy order. In case of sell the CCI is declining while being still above the 50. In such conditions the underlying instrument will be resuming it's trend after getting oversold or overbought on shorter time frames.
On days of such high importance events, there will be quite a increased volatility. In such case we have to ensure that we don't get stop out before trade moving in our direction as well as we don't suffer too much losses in case our assumptions prove invalid. Here we have to be prudent with our risk reward ratio. I decided to go with 3:1 for win:loss. Thus kept a stop loss of 0.5% and profit order of 1.5% of value of underlying instrument. You can vary it considering the event and volatility associated with it.