Hints and Ideas about FX Majors
Ideas from last week :

USD enjoyed a ride against most currencies as US data helped a lot, ADP and NFP employment data were better, Wages growth at 2.9% VS 2.6% expected and all of this helped expectation of higher interest rate at (FED) March meeting.
Euro still hold last month gains VS majors as EU data still helpful, also most of (ECB) speakers agreed that next normalization step should be soon and some hint that QE may end at September meeting and all of this helpful for Euro bulls.
Aussie got a hit last week as most AUD data disappointed, Mean CPI Q/Q 0.6% VS 0.7 expected, Building approvals -20% VS -7% expected and all of this put heavy weight on Aussie.
Kiwi moved in mixed VS majors as no significant Kiwi data last week but Kiwi mostly affected by drop of Aussie which in most time move in same direction VS majors.
CHF still hold last week gains despite of some bad data as KOF Economic parameter came at 106.9 VS 110.9 expected, UBS consumption indicator at 1.69 VS 1.73 month ago, but Trade Balance was at 2.63B VS 2.54B expected, CHF should still hold gains if stock market continued falling as investors look to safe haven.
CAD data last week with no surprise as GDP came at 0.4 as expected, but the issue which still a hit for CAD is NATFA agreement, CANADA PM, Tureudo said at Friday evening before market close that Canada to go away from NATFA in serious move from PM and this still expected to affect CAD in the near time.
JPY have a hit last week VS majors despite of dell off in stock markets and this indicated that investors still bet in rise of stock market, JPY still affected by easy money of (BOJ) which still in play as inflation still far from 2% and till now it is not in near time.
GBP data of last week is not encouraging and let investors to take profits of last GBP up run, Manufacturing PMI came at 55.3 VS 56.5 expected and Construction PMI at 50.2 VS 52 expected.

Hints of last week:
USD jumped against majors but Euro re again most of its losses against USD and this indicated strongly that Euro still able to make new highs.
Both Aussie and Kiwi suffered after reaching multi month high against USD, need some time to build strength again.
CAD still strongly affected by NATFA agreement and thus made investors cautious about any hint regarding US withdrawal.
JPY still in all means the big loser and (BOJ) still happy for that but CHF still enjoy a ride due to safe haven demand.
Hints about next week (05-09/02):

The most important US data for the week is ISM Non manufacturing ISM and any way not expected to make a shock for USD.
From EU, speech from (ECB) president Draghi which may help Euro or may try to cap its strength.
For CAD, employment data will be critical and may be helpful as it happened in last months.
GBP will enjoy super Thursday with monetary meeting with inflation report, till now (BOE) is interested with higher GBP.
Both Aussie and Kiwi have their central banks meetings which as often will not pleased with higher rated of their currencies.

Technical hints:Dollar index (DXY)
still hold a bottom for second week and this mild bullish sign but any DXY rally should be limited as DXY below critical 91.00.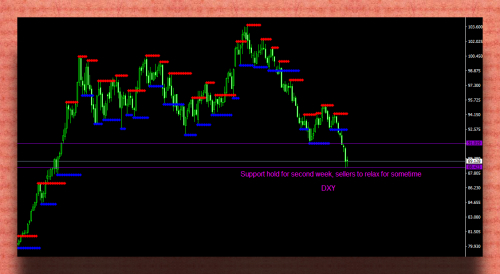 EURUSD
still hold a top for second week and this may give bulls some time to relax before fighting above 1.2500.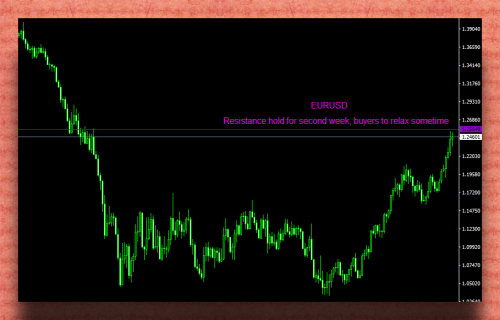 Thanks for reading.