Hi my dear Dukascopy traders. Some of my forex trader friends in Azerbaijan say that gold is the one of the most difficult commodity to trade. Over my 4 years of monitoring the gold market noticed me many profitable strategy. Today I will show you my gold strategy. I have tested this several times and gain many pips from the trading and I am sure that this strategy will useful for you.
WARNING: Please read this article carefully and test it in you demo account 5 or 6 month.
In this strategy we will use 3 indacator (Moving average, MACD and RSI)
1. Add 4 Exponential Moving Averages
25 days Exponential Moving Averages (color blue)
50 days Exponential Moving Averages (color yellow)
100 days Exponential Moving Averages (color green)
200 days Exponential Moving Averages (color red)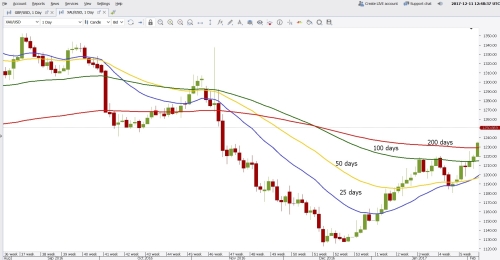 Exponential moving average show us support and resistance, indicate take profit and stop loss. I use moving averages to track the candle and put take profit and stop lose.
2. Add MACD (Moving Average Convergence/Divergence Oscillator)
Fast EMA - 12
Slow EMA - 26
MACD SMA - 9
Apply to - close
Add 0 level to see where we will must buy or sell
After all also Moving Average help us to find trend. Because that's where we will gain money.
3. At last add RSI
Add level 30
Add level 50
Add level 70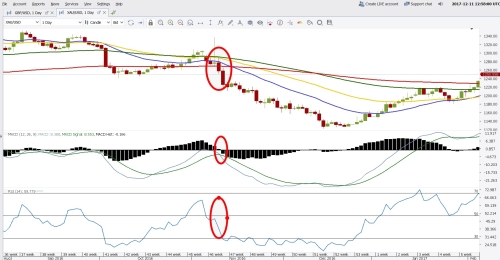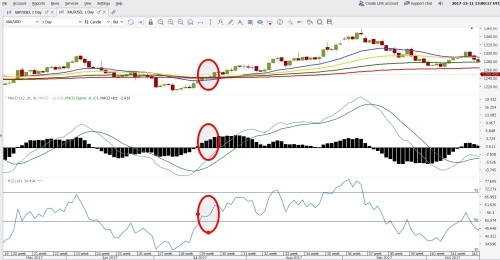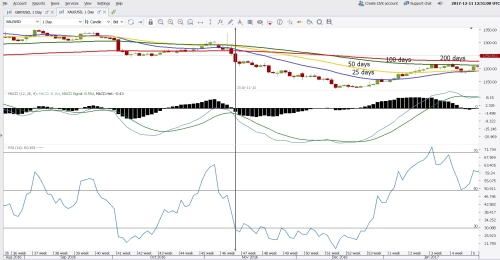 We have added all our indicator. Now we can use our strategy
Open XAU/USD D1
Buy Position

Day candle pattern must be close above 4 moving average ( 25, 50, 100 and 200 days)
MACD must be above 0 level
RSI must be above the 50 level
If all off indicator give us buy position then we can open buy position and put the stop lose under the last day candle. We are watching market every day when candle below the 25 moving average we must close the order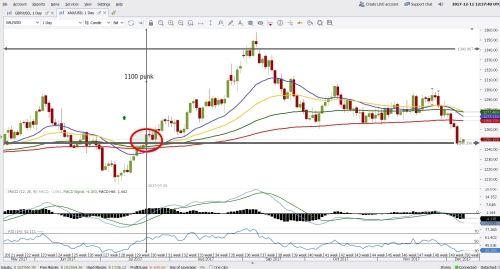 Sell Position

Day candle pattern must be close below 4 moving average ( 25, 50, 100 and 200 days)
MACD must be below 0 level
RSI must be below the 50 level
If all off indicator give us buy position then we can open sell position and put the stop lose above the last day candle. We are watching market every day when candle above the 25 moving average we must close the order