Earlier Article we focused on strategies of trading in Binary Option and in this we focus on concept of
binary option
,
bank
,
regulation
and
scam
, So lets have a look :-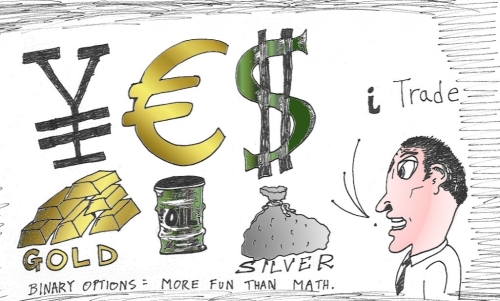 Binary options also called
digital options or fixed-return options
(FRO) are a simple way to trade price fluctuations in a wide range of financial markets. Binary options have different profits, costs, risks, liquidity structure and investment processes than the traditional (vanilla) options. Binary options offer a non-linear return and a way to gain up to 90% of the initial investment/premium if the contract terminates In-the-money. Binary options are a simple yes/no trade in which the trader either gains a fixed profit or loses their original investment. You can buy or sell binary options on stock indices, commodities, currencies and even economic events such as the monthly unemployment report.
Difference between Binary and Plain Vanilla Options
Binary options are significantly different from vanilla options. Plain vanilla options are a normal type of option that does not include any special features. A plain vanilla option gives the holder the right to buy or sell an underlying asset at a specified price on the expiration date, which is also known as a plain vanilla European option. While a binary option has special features and conditions, as stated previously.
Binary options are occasionally traded on platforms regulated by the Securities and Exchange Commission (SEC) and other regulatory agencies, but are most likely traded over the Internet on platforms existing outside of regulations. Because these platforms operate outside of regulations, investors are at greater risk of fraud. Conversely, vanilla options are typically regulated and traded on major exchanges.
For example, a binary options trading platform may require the investor to deposit a sum of money to purchase the option. If the option expire out-of-the-money, meaning the investor chose the wrong proposition, the trading platform may take the entire sum of deposited money with no refund provided.
Binary Option Real World Example Assume the futures contracts on the Standard & Poor's 500 Index (S&P 500) are trading at 2,050.50. An investor is bullish and feels that the economic data being released at 8:30 am will push the futures contracts above 2,060 by the close of the current trading day. The binary call options on the S&P 500 Index futures contracts stipulate that the investor would receive $100 if the futures close above 2,060, but nothing if it closes below. The investor purchases one binary call option for $50. Therefore, if the futures close above 2,060, the investor would have a profit of $50, or $100 - $50.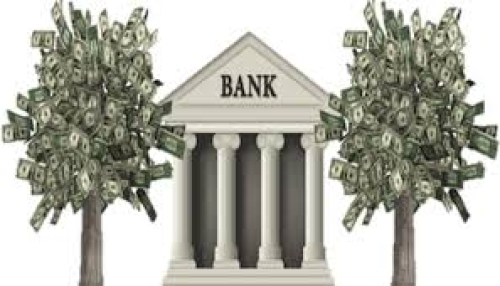 Dukascopy Bank SA vs E-wallet
E-wallets is very risky to use specially unregulated e-wallet like
Liberty reserve
and
PerfectMoney
they are mostly acceptable in India, these e-wallet can be shut down anytime and your money is always in risk, in 2013 U.S govt shut down Liberty Reserve and i was also have acc in Liberty Reserve and i loosed 120,000 usd, better away from e-wallet.
Dukascopy Bank SA benefit
While other
Swiss Bank like Hinduja
and etc are opening an bank account for Indian is minimum deposit of
50,000 usd
but
Dukascopy bank SA only swiss bank
who offer you bank account only in
5000 usd
deposit, With a Dukascopy Bank Current Account, you can place your funds in the safe financial environment of Switzerland and enjoy a modern e-banking service. Dukascopy Bank is a high tech innovative bank with a low risk profile and high capital ratios. To meet your financial needs, Dukascopy Bank is committed to providing you with a robust, secure and reliable e-banking service. You can get more information about e-banking service from the separate section,You can find terms & condition here :-
Current bank account
.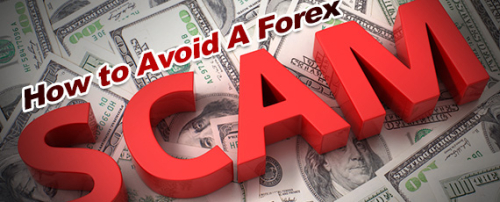 Binary option are now regulated by almost all country but some country took binary option as gambling and some country took as financial product.UK govt regulated binary option under
Gambling commission
, but some binary option broker mislead traders with
FCA
regulation.Most of the Binary broker registered in Cyprus in such case if u have fraud u can file scam case to
Cysec
, but Cysec is not good regulator so completely avoid to deal with
Cysec
regulated broker.
Dukascopy bank is only first bank bank who offered the binary option trading and security of
Finma regulator
bodies, swiss authorities are world best regulation and dukascopy is world biggest and only bank who provide binary option, with dukascopy your data and privacy are also fully secured, while with other there is chance of transaction your data with 3
rd
party.
Here are the link where you can find blacklisted and fraud broker who completely out of market
: -
Blacklisted Broker
Fines on broker by Cysec :-

Recently some big broker of
Cyprus
come in highlight after huge fined by Cysec to binary option broker and all fine mostly on misleading clients , no roper data management, unauthorized practice with clients And AML.
Here are some name :-

1)
Banc de binary find by Cysec
350,000
usd :-
click here for detail .
2)
24option fined by
156,000 usd :-
click here for detail .
3)
Techfinancial fined by
138,000 usd.
4
) Anyoption fined by
235,000usd :-
click here for detail .
So be aware with these broker and better avoid Cyprus broker, there are many more broker but i given u some example more you can find on regulator website of Cysec.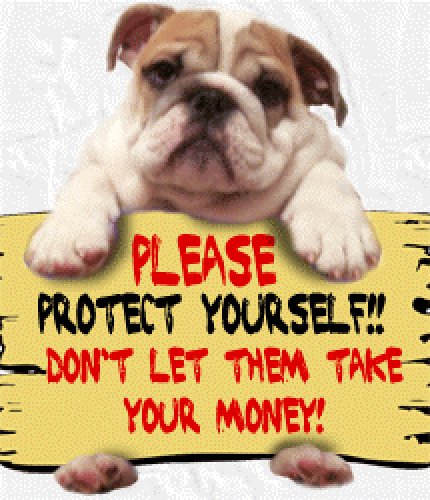 CONCLUSION:-

If you investment is safe then only you can earn money.
So go for safe and secured with swiss bank, Choose
Dukascopy bank SA
which regulated by
FINMA
and member of
Swiss banking Administration
, your data, privacy, investment all safe with them.
Thank you Happy Trading