INTRODUCTION

The COT is a report published by the
Commodity Futures Trading Commission
that measures the net long and short positions taken by speculative traders and commercial traders thus its a great resource to help gauge where the major market players are positioned in the market. The COT report is released Friday around 2.30 pm EST.
How To Find COT Report.


Step 1:
Open your browser and type/ copy and paste the address: http://www.cftc.gov/marketreports/commitmentsoftraders/index.htm
Step 2:
When the page is fully loaded, scroll down to find the "Current Legacy Report" section.
Under it, find the "Chicago Mercantile Exchange" row, and locate on the "Short Format"(as indicated in the image below) under the "Futures Only" column.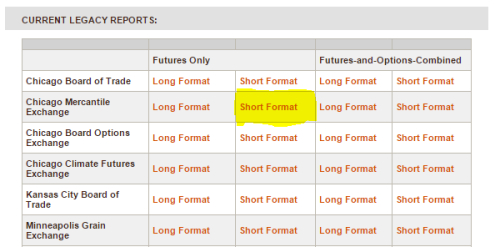 Step 3:
By clicking on the "Short Format", the latest report will appear as shown below.
Scroll down to find your currency of interest.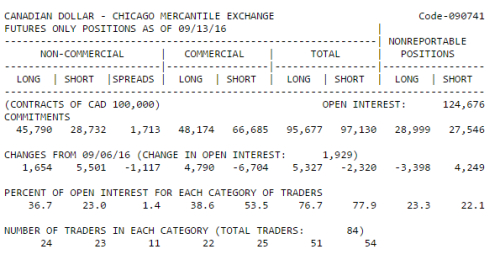 Basing on the currency chosen you can be able to determine the number of bearish and bullish trades and their trades. With this information you can decide whether to stay bullish or bearish on the trade.
In the next article i will go ahead to explain how to read, interpret and use the COT report for trading. Happy Trading