1.0 Introduction
For some unexplained reason, novice traders sometimes stick to an obviously bad trade and just don't want to use stop loss. Saving a bad trade is better than losing a trade, but too much believing in your prediction – even if it is turning bad in front of your own eyes – keeps you waiting for something to happen. Save capital, capital is more important than your prediction. Don't feel ashamed to change your mind about a trade.
In this article I will try to give you one practical example of how I changed my mind trading USD/CAD. I built patience and discipline in trading using technical and fundamental analysis.
2.0 Fundamental analysis
I wanted to trade USD/CAD forex pair in the first week of March.I saw bearish triangle pattern on daily chart and I thought that UCAD/CAD will go down. In the first step I made analysis of Dukascopy Calendar for the first week of March. We can see in Figure 1 that this week had several high important events for USD and CAD currencies.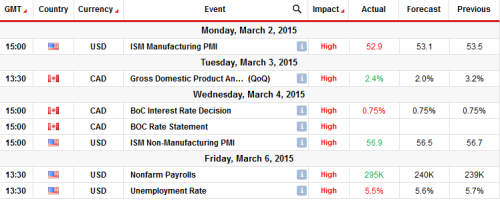 Figure 1: Dukascopy Economic Calendar - high important USD and CAD events in the first week of March
I tried to make trading plan after BOC Rate Statement. Most important event in the first week of March was Nonfarm Payrolls and Unemployment Rate in Friday. I collected all important fundamental facts about dollar and I created bullish argument vs.bearish argument as we can see in Figure 2.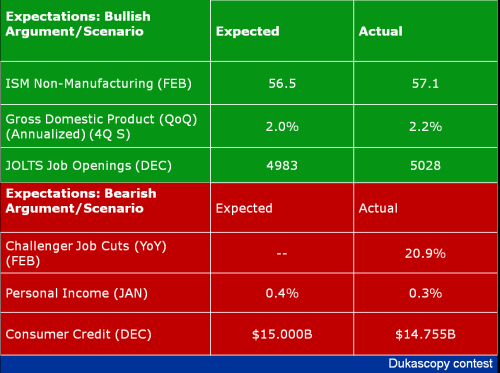 Figure 2: Fundamental analysis expectations table - bullish vs. bearish argument
Dollar was in strong bullish trend but I expected to see some kind of correction. Fundamental analysis showed me that both directions are possible for USD/CAD.
3.0 Technical analysis
In the first step I watched USD/CAD daily chart. As we can see in Figure 3, there was triangle pattern with strong support at 1.235. RSI indicator showed bearish bias on daily chart for last two months.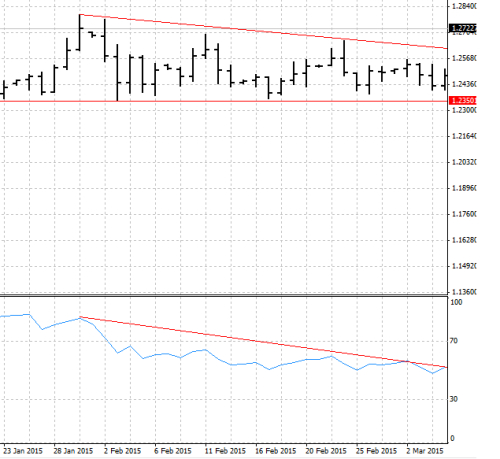 Figure 3: Triangle pattern - USD/CAD
Candlesticks analysis showed the same. We could see strong Bearish Engulfing pattern which indicated bearish mode (Figure 4).


Figure 4: Candlesticks analysis and Bearish Engulfing pattern
I started to watch H4 chart (Figure 5) and after BOC Rate Decision
I sold USD/CAD at 1.247. I set stop loss at monthly high1.256 and set the first target 1.235 (triangle pattern support).
My risk was 5% from my equity .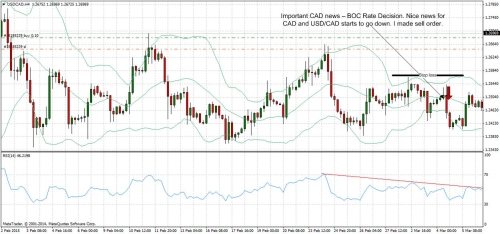 Figure 5: H4 USD/CAD chart and my sell order
4.0 Be willing to change your mind
The point is not in finding the perfect trading method. The thing is to find the one that suits you the best. Everything we all do has a way it is being done, but in everything you have to put some of your favorite spice. Just like food, you know you have to cook something, but everybody does it differently. I am trend trader. USDCAD is not in bearish mode yet. During the night I saw strong bullish move against my trade. It is not right to see that bearish trade in just few hours make so strong up move (Figure 6).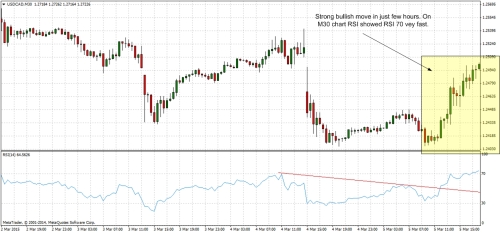 Figure 6: USD/CAD strong bullish move in Thursday
I closed my trade with 30 pips loss.
I wanted to build more patience and to wait for Friday important event.
"
Never cut a tree down in the wintertime. Never make a negative decision in the low time. Never make your most important decisions when you are in your worst moods. Wait. Be patient. The storm will pass. The spring will come." Robert H. Schuller
I know that too quickly jumping into risky trades brings lots of stress as too much risk is something a trader cannot bare with, and working under pressure leads to making bad decisions. Therefore, always analyze how much are you prepared to invest in the case of a loss. Calculate and make options. If you are biting your nails for investing too much, reduce your investment.Difference between luck and skill is determined by time. If you see somebody doing a good job constantly, then it cannot be luck. Therefore, if a beginner is a successful one, it might be skill, but you shouldn't immediately follow his action as long as he is not a proven skilled trader. Even if a trader has a good run, it might be just that he got himself in the right place at the right time. So you want to follow his steps for the next run, but he again just blindly does something in good faith, you follow him to a new run, but that is just casting off to open sea.
5.0 Nonfarm Payrolls in Friday
News were excellent for dollar. Instead expected 240K result was 295K and dollar made strong up move. I waited 5 minutes to see that green candle is closed.
I made buy order at 1.255, stop loss 1.245, target 1.279 (yearly high)
. We can see strong move in Friday. Triangle pattern was broken and price went till yearly high (Figure 7).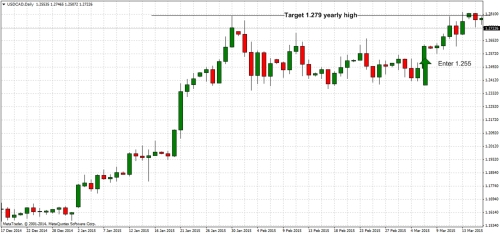 Figure 7: Chart after news. I made USD/CAD buy order at 1.255
During Friday night I set stop loss at entry point so I protected my equity before weekend.My trade was excellent and I made 240 pips profit in next week. I closed trade at 1.279, yearly high.
6.0 Conclusion
Patience is very important in trading. Sometimes is better to wait important event to trade instead to rush. If we do not like trade in some moment, and we have strong proof, it is not the shame to close the trade.
Among those who lose and don't succeed in trading are those who don't pay attention to their losses. Setting a limit for daily losses is essential; you make your own way to set the limit – that is up to you – but setting the limit is up to winning.
Don't think that there is an easy way to the top, there is never an easy way to the top, not in any other aspect of life. You don't have to become a trading geek, but you should do your homework. Just to make sure you keep things under control, and being in control means that you control your losses. If the case had been that you control your wins – everybody would be a winner. But the thing is that there are traders – for some reason – who think they can control everything. No – you can only control how much money you are willing to risk. And you can try to make things go good for you. Therefore, an unsuccessful trader will be interested in the limits of winning; you pay attention to the limits you can afford to lose.